AZ says Calquence is a safer drug than Imbruvica
News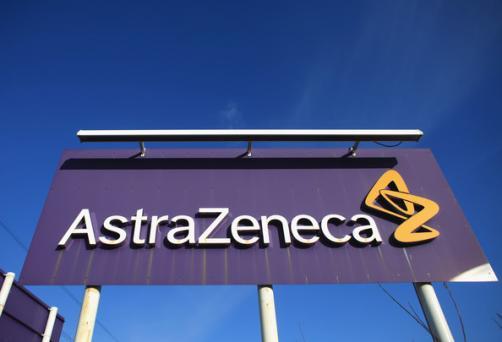 AstraZeneca's fast-growing BTK inhibitor Calquence is already challenging class leader Imbruvica from Johnson & Johnson/AbbVie in the treatment of chronic lymphocytic leukaemia (CLL). Now, AZ has new data suggesting its drug is less likely to cause a serious cardiac side effect.
The latest study in AZ's ELEVATE trial series showed that Calquence (acalabrutinib) matched Imbruvica (ibrutinib) on keeping adults with previously treated, high-risk CLL alive without disease progression.
It also showed that AZ's drug was significantly less likely to be associated with atrial fibrillation (AF), an irregular heart rate that can increase the risk of stroke, heart failure and other cardiovascular complications.
Two years ago, a study by the Cleveland Clinic in the US suggested that around 9% of patients treated with Imbruvica developed AF within a year of starting the drug, which was in the middle of other reviews suggesting the rate varied from around 4% to 16%. The authors suggested that it could generally be managed safely with drugs like beta blockers.
According to AZ, the ELEVATE-RR trial is the first  phase 3 study to compare two BTK inhibitors head to head in CLL, which is the most common form of leukaemia in adults. So far only the top-line outcome has been released, without any supporting data.
First approved for mantle cell lymphoma (MCL) in 2017, Calquence sales have rocketed since its approval for CLL towards the end of 2019, rising more than 200% to reach $340 million in the first nine months of 2020.
It is however still dwarfed by J&J and AbbVie's blockbuster, which made around $5.6 billion in 2019 from half a dozen indications, including CLL and MCL. AZ has said is seeing swift growth for its brand in CLL thanks to its "outstanding efficacy and a favourable tolerability profile".
That allowed the drug to capture around 35% of new patient starts in the US in the third quarter of 2020, according to the drugmaker.
That came ahead of the approval of Calquence for CLL in Europe, which was secured last November, as well registration of the drug in the last few days for relapsed or refractory CLL in Japan, based ono the results of the ASCEND trial.
"With over forty months of follow-up, today's results confirm that Calquence…displays superior safety in atrial fibrillation without compromising efficacy," said the company's head of oncology José Baselga.
"The totality of the data confirm our confidence in the favourable benefit-risk profile of Calquence."
AZ meanwhile is running trials to try to position Calquence as an alternative to Imbruvica in other indications, including diffuse large B-cell lymphoma, Waldenström's macroglobulinaemia, and follicular lymphoma.