AZ preps FDA filing for $3.6bn amyloidosis drug eplontersen
News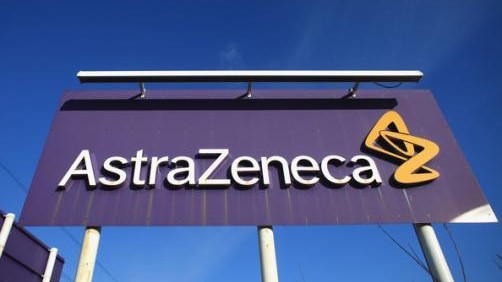 Armed with new phase 3 data, AstraZeneca is preparing to file for regulatory approval of eplontersen, an antisense drug for one of the complications of the disease transthyretin amyloidosis (ATTR) it licensed from Ionis in a $3.6 billion deal last year.
Eplontersen – previously known as IONIS-TTR-LRX – is designed to switch off the production of transthyretin (TTR), a protein which builds up in the disease to toxic levels causing heart problems (cardiomyopathy) and nerve damage (polyneuropathy).
The filings will take place before the end of the year, and will be based on interim results from the phase 3 NEURO-TTRansform trial in patients with polyneuropathy associated with hereditary ATTR, a progressive condition that typically leads to disability within five years of diagnosis and can be fatal within 10.
In the study, eplontersen achieved statistically significant and clinically meaningful reductions in serum TTR concentration, indicating that production of the protein had been reduced, and showed evidence of improved neuropathy symptoms versus placebo after 35 weeks.
The drug also hit secondary endpoints including improved quality of life scores on scales, said Ionis in a statement on the results.
Polyneuropathy associated with ATTR can lead to tingling, numbness and pain in the hands and feet, difficulty walking, dizziness, vomiting and diarrhoea.
There are estimated to be 10,000 to 40,000 with ATTR polyneuropathy worldwide, with half a million people showing cardiomyopathy symptoms.
AZ and Ionis will develop and commercialise eplontersen together in the US, with AZ taking the lead in other areas of the world except for Latin America. They are also developing the drug for cardiomyopathy, with interim results from the phase 3 CARDIO-TTRansform due in 2023.
If approved, eplontersen would enter a market that already has some established products available, including Pfizer's Vyndaqel/Vyndamax (tafamidis) for ATTR polyneuropathy and cardiomyopathy, as well as Ionis' older antisense drug Tegsedi (inotersen) and Alnylam's RNAi therapy Onpattro (patisiran) for ATTR-polyneuropathy.
Onpattro and Tegsedi are also being developed for ATTR-cardiomyopathy, so eplontersen may well have to jostle for market share in an increasingly crowded market if its gets approved.
In its favour is the potential for less frequent dosing, at least in ATTR polyneuropathy. In the phase 3 trials, eplontersen is being dosed by subcutaneous injection once a month versus an injection once a week with Tegsedi and intravenous infusion with Onpattro every three weeks.
Vyndaqel is given as a daily oral therapy for ATTR-cardiomyopathy, but according to GlobalData may eventually be superseded by its rivals as they seem to offer greater efficacy.