AZ prepares for showdown with AbbVie/J&J as Calquence shines in CLL
News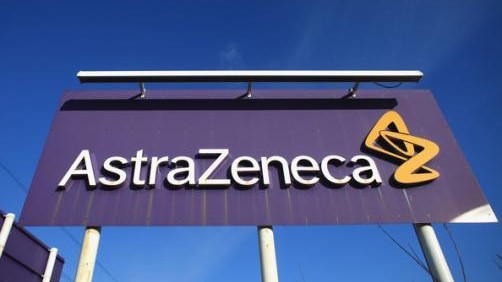 AstraZeneca has announced data showing its cancer drug Calquence outperformed standard care in chronic lymphocytic leukaemia – reducing risk of disease progression or death by 69%.
The UK pharma's revival has been based on sales of new cancer drugs and with Calquence it looks like it may have another winner.
Calquence was first approved by the FDA in October 2017 for mantle cell lymphoma, and although sales in the last quarter were a modest $29 million, this was from an almost standing start the previous year.
AZ is also developing Calquence for CLL and other blood cancers, where it could compete with Johnson & Johnson/AbbVie's Imbruvica (ibrutinib) and the company says it expects it to be an important source of sales in the coming years if approved in other uses.
The company will be hoping to recoup the $4 billion investment it made on acquiring a majority stake in the privately-held biotech Acerta Pharma, which originally developed the drug.
Things are going well - AZ has already stopped the ASCEND trial early because of the strong efficacy results, along with ELEVATE-TN that compared it in combination with Roche's Gazyva (obinutuzumab), versus Gazyva alone.
Latest results give cause for optimism about Calquence's prospects – detailed results of ASCEND showed that at a median follow-up of 16.1 months, Calquence reduced risk of death or disease progression compared with patients treated with rituximab combined with Gilead's Zydelig (idelalisib) or bendamustine.
Median time without disease progression for patients treated with Calquence has not yet been reached versus 16.5 months in the control arm.
At 12 months, 88% of patients on Calquence showed no disease progression compared to 68% for the control arm. The safety and tolerability of Calquence was consistent with its established profile.
Calquence also had a very different safety profile compared with the competition – the most common issue was headache, affecting 34% of patients.
With those on the Zydelig combination the most common issue was diarrhoea, affecting 47% of those on the study, and in the bendamustine combination arm the most common issue was neutropenia, affecting 34% of patients.
The strong efficacy shown compared with Zydelig, which in 2016 was hit with a warning from EU safety regulators about risks of serious infections.
This has left Zydelig languishing in terms of sales, with doctors choosing to prescribe Imbruvica instead and it's this that AZ has in its sights with Calquence.
Sales of Imbruvica are expected to peak at around $7 billion, and AbbVie reported that its total revenues from the drug stood at nearly $3.6 billion last year.
Imbruvica also generated just over $700 million last year for Johnson & Johnson as part of a profit sharing agreement.