AZ posts solid Q1 results as Alexion merger looms
News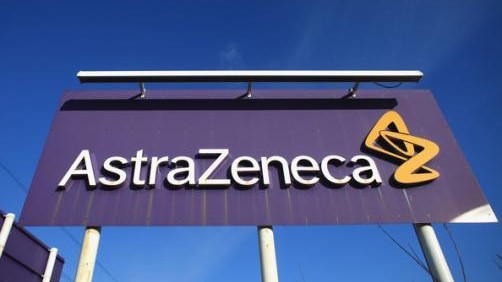 AstraZeneca's not-for-profit coronavirus vaccine has bit into margins in Q1, although revenues were ahead of expectations as the company heads towards completion of its $39bn acquisition of Alexion. 
The company posted Q1 product sales of $7.26bn, ahead of consensus forecasts of around $6.84 billion, with total revenues up 15% compared with last year's Q1 to $7.3bn.
Excluding the contribution of the COVID-19 vaccine, revenue growth increased 11% to just over $7bn.
But the no-profit vaccine supply and higher R&D and administrative spend meant that profits from everyday operations were below expectations.
Core operation profit was $2.52bn, below analysts' expectations of around $2.62bn.
A decision in February to sell off its 26.7% stake in Viela Bio as part of a proposed acquisition of Viela by Horizon Therapeutics resulted in a non-taxable windfall that boosted profits.
Core earnings per share was 10% above expectations as a result of the $776m raised from the sell-0ff.
Oncology continues to be AZ's strong suit with sales of cancer med Tagrisso increasing by a reported 17% to $1.15 billion, immunotherapy Imfinzi increasing sales by 20% to $556 million and ovarian and breast cancer drug Lynparza up 37% to $543 million.
Analysts from Jefferies remain upbeat about the company's prospects, continuing with a prediction that AZ will grow faster than the rest of European pharma.
However the team led by Peter Welford said that "noise" over the COVID-19 vaccine "continues to dominate the debate and investors remain lukewarm on the Alexion deal".
It's still uncertain what impact the Alexion acquisition agreed at the end of last year will have on costs, according to the analysts.
The merger was cleared by US competition regulators this month but AZ is still waiting on decisions from antitrust authorities in the UK, EU and Japan.
Unlike its other big UK rival GlaxoSmithKline, AstraZeneca has impressed investors with its rich pipeline, which has been behind the company's resurgence in recent years as it recovered from one of the worst patent cliffs in pharma.
Upcoming R&D milestones include an expected US filing for the COVID-19 vaccine developed in partnership with Oxford University.
The breast cancer drug Enhertu, developed in partnership with Daiichi Sankyo, has just started to contribute to revenues after a launch last year.
A readout of the DESTINY-Breast 02 trial in third line breast cancer after treatment with Roche's Kadcyla has been pushed back into next year because of slower event rates.
Data from the PACIFIC-2 trial of Imfinzi in Stage III non-small cell lung cancer with chemoradiotherapy is now expected in the second half.
There were also some discontinuations: MEDI06012 LCAT was axed in phase 2 for cardiovascular disease, the anti-BCMCA antibody-drug conjugate MEDI2228 and the PI3Kgd inhibitor AZD8154 was axed in phase 1.