Tesaro gets European approval on Zejula, set to challenge AZ
News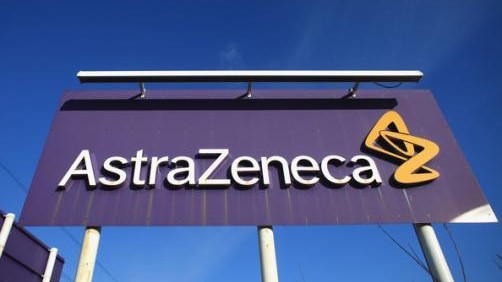 AstraZeneca's ovarian cancer drug Lynparza is facing competition in Europe with Tesaro's rival Zejula now set for launch.
Zejula (niraparib) has now gained final marketing approval from the the European Commission for maintenance treatment as a monotherapy adults with platinum-sensitive relapsed high grade cancer.
Like Lynparza, Zejula is a poly-ADP ribose polymerase (PARP) inhibitor, a new class of cancer drugs that could be used in other forms of cancer too.
The marketing authorisation for Zejula, a once-daily pill, covers epithelial ovarian, fallopian tube, or primary peritoneal cancer patients in complete response or partial response to platinum-based chemotherapy.
The third competitor in the PARP inhibitor market is  Clovis Oncology's Rubraca (rucaparib), which is already approved in the US and is currently under review in Europe.
Rubraca produced surprise results in September which showed it produced the best progression free survival of all three of the drugs in the maintenance therapy setting.
AZ's Lynparza was the first PARP drug to market after approval in the US and EU at the end of 2014.
This has allowed the company to open up a lead over its competitors in global markets, especially the US. However this looks far from unassailable, as Zejula revenues rose faster than Lynparza's in the third quarter.
This tweet from investor and biopharma guru Brad Loncar shows the current state of play between the three drugs.
Now that Astra has reported, here's a snapshot of the PARP race. $AZN $CLVS $TSRO pic.twitter.com/wW0aUBQB2D

— Brad Loncar (@bradloncar) November 9, 2017
Zejula has one clear advantage over Lynparza in Europe: it is approved in patients regardless of their BRCA mutation status – a wider indication that AZ has been granted in the US, but not yet in Europe.
Zejula's once-daily treatment regimen will be attractive to doctors and patients, compared with Lynparza, which is taken as eight 50mg capsules per day.
However Tesaro is a newcomer to Europe, and may find it more difficult to gain traction across the continent when pitched against AstraZeneca's established presence.
Pricing is bound to be a key issue – in the US Tesaro undercut AZ's price, assuming patients were treated on a lower dose regime.
But for now the company is keeping quiet about its pricing plans in Europe, which will likely vary from country to country.
Results from the phase 3 trial used for Zejula's approval show median progression-free survival with Zejula was 21 months in BRCA-mutated patients compared with 5.5 months for placebo.
AstraZeneca has been fighting back with new data for Lynparza since its approval – earlier this year it published findings of the phase 3 SOLO-2 trial in BRCA-mutated patients showing an investigator assessed progression-free survival of 19.1 months versus 5.5 months on placebo.