AZ talks up Bydureon data, GLP-1 and glucagon combo
News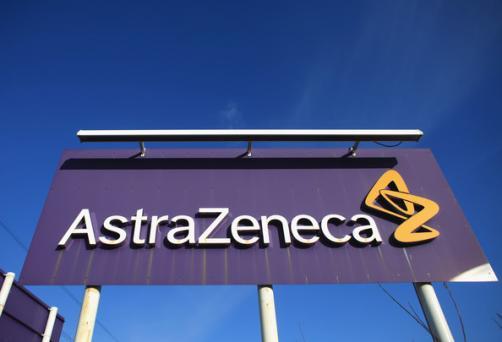 AstraZeneca is hoping new data showing its Bydureon diabetes drug cuts overall death risk could stave off competition from Novo Nordisk's potential next generation GLP-1 drug.
Bydureon (exenatide), a weekly type 2 diabetes GLP-1 class injection, is nearing the end of its patent life and is also under threat from Novo Nordisk's next-generation weekly jab, semaglutide.
Under review in major markets including the US and Europe, Novo has already produced a raft of late-stage studies showing that semaglutide is more effective than Bydureon at lowering blood sugar, with a strong protective effect against cardiovascular problems.
But AZ is fighting back – after all, Bydureon generated sales of $578 million last year in a highly competitive market where Novo Nordisk's daily GLP-1 injection Victoza (liraglutide) is currently king.
Weekly GLP-1s from Eli Lilly (Trulicity) and GlaxoSmithKline (Tanzeum) also compete with Bydureon, and cardiovascular outcomes trials are ongoing.
At this year's European Association for the Study of Diabetes (EASD), AZ announced results from its EXSCEL study, an FDA-mandated trial to ensure the drug does not damage the heart.
Bydureon checked out, with results showing it is as safe as a placebo when measured against the major adverse cardiovascular events (MACE) measure – a composite of cardiovascular death, non-fatal heart attack, or non-fatal stroke.
Like many pharma companies AZ was hoping the study would also protect against cardiovascular death, heart attacks and strokes – but although the study showed a numerical, but not statistically significant improvement in cardiovascular safety, there was a 14% lower incidence of death from all causes in patients treated with Bydureon.
Compare this with the SUSTAIN 6 trial of semaglutide, where Novo said there was no significant differences in all-cause-death and hospitalisation for heart failure.
Semaglutide did reduce risk of MACE by 26% compared with placebo - but this was almost entirely driven by a 39% decrease in nonfatal stroke, with a non-significant (26%) decrease in nonfatal heart attack and no significant difference in the rate of cardiovascular death.
So the hope for AZ is that the reduction in all-cause mortality will add to the body of evidence that the company will use to convince doctors and patients to use the drug.
Study investigator, Adrian Hernandez, professor of medicine at Duke University, told pharmaphorum at EASD: "If you think about it, survival is the ultimate outcome that people care about."
He suggested that the study's 'real world' trial protocol, involving a wide range of patients in different stages of the disease and differing glucose control, could be a factor behind the narrow miss on overall cardiovascular benefit.
Hernandez noted that the results were derived from patients using the older, more cumbersome injector – possibly leading to more people having issues sticking to their dosing regime.
He said: "Using that delivery mechanism for providing the drug, it is always harder for patient to keep taking it."
[caption id="attachment_30893" align="alignnone" width="180"]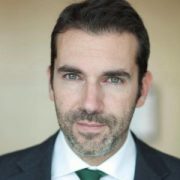 Ludovic Helfgott[/caption]
Ludovic Helfgott, head of AstraZeneca's cardiovascular, renal and metabolic drugs division, said that the large body of clinical data behind Bydureon, along with the new cardiovascular safety study, means the drug is a "very competitive package".
A more "patient-friendly" injector is currently under review with major regulators, he added.
GLP-1 and glucagon combination
This could help to stave off the threat from any generics that come along – but in the longer term, AZ is hoping to produce a riposte to semaglutide with a new combination of a GLP-1 and the hormone glucagon, which converts glycogen into sugar.
For commercial reasons Helfgott could not reveal many details about the drug, codenamed MEDI0382 – he confirmed that it consists of a novel GLP-1 molecule, but could not give information about the glucagon component.
When asked if he was concerned about the commercial threat from semaglutide, Helfgott said that any positive data from AZ's rival would improve patients' confidence in GLP-1s overall.
"Any good news in that sector is good news for patients," he said.