AZ/Daiichi Sankyo's Enhertu gets second US cancer indication
News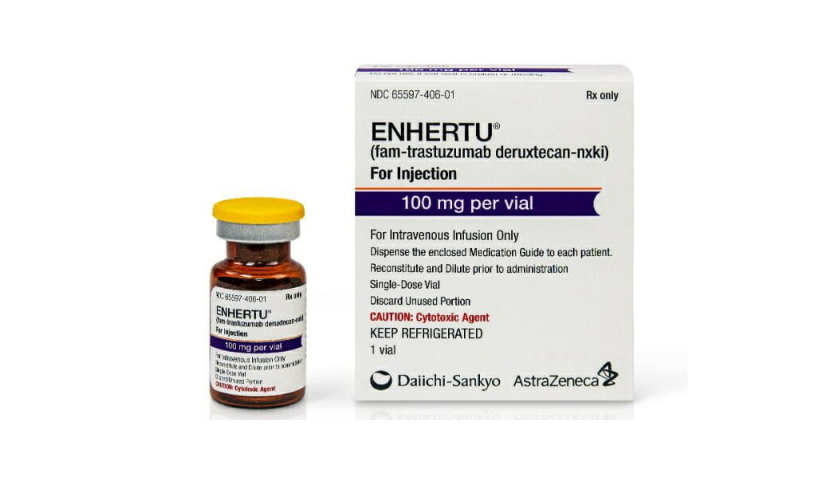 AstraZeneca and Daiichi Sankyo's Enhertu cancer drug has picked up a second indication, in patients who have stomach cancer and haven't responded to Roche's Herceptin (trastuzumab).
This latest indication adds to Enhertu first approval at the end of 2019 for advanced HER2-positive breast cancer after two or more HER2-targeted regimens.
Around one in five gastric cancers are HER2-positive, opening up a new market niche for AstraZeneca and Daiichi Sankyo, who have been working on Enhertu (trastuzumab deruxtecan) after signing a multi-billion partnership based on the drug in March 2019.
Under the terms of the companies' partnership agreement, AZ is to pay Daiichi $115 million in a combined milestone payment covering second and third line HER-positive gastric cancer.
Sales of Enhertu in the US are recognised by Daiichi Sankyo. AstraZeneca reports its share of gross profit margin from Enhertu sales in the US as collaboration revenue in its financial statements.
The FDA approved the new use based on positive results from the randomised DESTINY-Gastric01 phase 2 trial conducted in Japan and South Korea.
In the trial, Enhertu demonstrated a statistically significant and clinically meaningful improvement in overall survival (OS) and objective response rate (ORR) versus chemotherapy (irinotecan or paclitaxel) in patients with advanced gastric cancer or gastroesophageal junction (GEJ) adenocarcinoma.
A pre-specified interim analysis showed patients treated with Enhertu had a 41% reduction in the risk of death versus patients treated with chemotherapy with a median OS of 12.5 months versus 8.4 months on chemotherapy.
Results showed a confirmed overall response rate (ORR) of 40.5% in 126 patients treated with Enhertu compared to 11.3% in patients treated with chemotherapy.
Patients treated with Enhertu had a 7.9% complete response rate and a 32.5% partial response rate compared to a complete response rate of 0% and a partial response rate of 11.3% for patients treated with chemotherapy.
It also showed a median progression-free survival (PFS) of 5.6 months compared to 3.5 months with chemotherapy.
Additionally, Enhertu showed a median duration of response (DoR) of 11.3 months versus 3.9 months with chemotherapy.
Enhertu is an antibody-drug conjugate, consisting of the trastuzumab antibody that targets HER2-positive cancers in Herceptin, with a cancer-killing payload.