AZ chases after PCSK9 rivals with antisense drug
News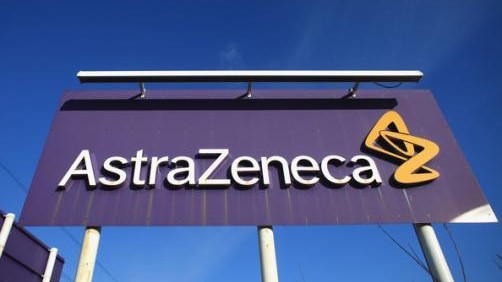 AstraZeneca's take on the PCSK9 inhibitor – an antisense drug licensed from Ionis six years ago – has cleared a proof-of-concept trial in high-risk patients with high blood cholesterol, but it remains to be seen where it will fit into the increasingly busy category.
Results of the phase 2b ETESIAN trial of AZD8233 showed that the drug was effective, reducing low-density lipoprotein cholesterol (LDL-C) levels by 73% from baseline, when given as a once-monthly subcutaneous injection over 12 weeks on top of high-dose statin therapy.
AZ said the data show that AZD8233 could become a self-administered, once-monthly treatment for people with high cholesterol "with a potential best-in-class efficacy profile."
Strong efficacy data is likely to be the key to carving out a role for the antisense drug in the PCSK9 inhibitor class, particularly as it is up against some heavyweight competition – notably Novartis' small interfering RNA (siRNA) therapy Leqvio (inclisiran), which only needs to be administered twice a year.
It will also come up against two established antibody-based PCSK9 inhibitors – Amgen's Repatha (evolocumab) and Sanofi/Regeneron's Praluent (alirocumab) – which can like AZD2833 are administered once a month.
The antibodies got off to a very slow start in the market when they made their debuts in 2015, but have started to build momentum, bolstered by data showing they can reduce cardiovascular outcomes as well as reducing LDL-C levels.
Leqvio meanwhile is only just getting started after a delayed FDA approval at the end of last year, although it has been available in Europe for a few months longer. Nevertheless, analysts at GlobalData recently predicted that Novartis' drug would make $2.5 billion in sales by 2027, ahead of Repatha at $2.2 billion with Praluent a distant third at just over $700 million.
So where does that leave AZD2833? The top-line results from ETESIAN point to a greater effect on LDL-C than Leqvio, which reduced the biomarker by around 50% in its phase 3 studies, with the usual caveats about trying to draw comparisons from different studies. The antibodies come in somewhere in between, achieving reductions of around 60%.
AZD8233's rivals are however well in front when it comes to showing that those LDL-C reductions are accompanied by a reduction in cardiovascular risk. Repatha and Praluent already have that data in hand, while Novartis already has a cardiovascular outcomes trial on the go, albeit with a readout not due until 2026.
All eyes are on Leqvio to see if its sales trajectory ramps up even without that data, and if so AZ will take confidence that it may be able to follow a similar path based on LDL-C data with AZD8233. For now, it's too early to tell.