AZ, Amgen get speedy FDA review for asthma drug tezepelumab
News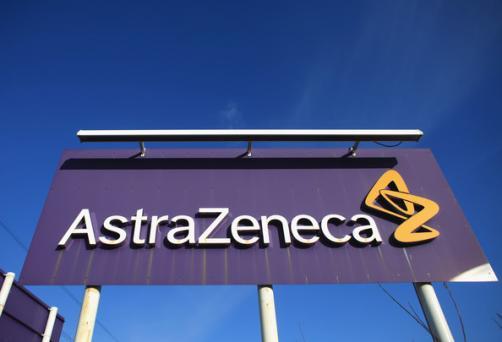 The FDA has started a priority review of AstraZeneca and Amgen's severe asthma antibody tezepelumab, setting a date for a decision in the first quarter of 2022.
If approved, TSLP inhibitor tezepelumab could reach the market with a broader label than currently-used asthma antibodies, which are approved to treat patient with severe asthma characterised by high levels of eosinophils – a type of white blood cell.
Sanofi/Regeneron's IL-4/IL-13 inhibitor Dupixent (dupilumab) and AZ's own IL-5 inhibitor Fasenra (benralizumab) – which competes with GlaxoSmithKline's Nucala (mepolizumab) and Teva's Cinqaero (reslizumab) – are all used for eosinophilic asthma.
AZ has data from its large-scale NAVIGATOR trial showing that tezepelumab can significantly reduce asthma attacks in asthmatics with lower eosinophil levels as well, and EvaluatePharma has said it expects tezepelumab to have annual sales potential of $1 billion-plus by 2026 if approved with a broad label.
Overall, the antibody cut the annual asthma exacerbation rate (AAER) by 56% over 52 weeks, which was consistent with the benefit seen in the phase 2 PATHWAY trial. In patients with eosinophil levels below 300 cells/µL – a group that comprises almost two thirds of people with severe, uncontrolled asthma – there was a 41% reduction in AAER.
Meanwhile, those with levels below 150 cells/µL – a group with no biologic treatment options at present – the AAER dropped by 39%. Tezepelumab was awarded a breakthrough designation for non-eosinophilic asthma by the FDA in 2018.
Not all the data with the antibody has been positive though, as tezepelumab missed the mark in a smaller trial – called SOURCE – after it failed to improve on placebo on the measure of reducing the need for oral corticosteroids without loss of asthma symptoms control.
That has led some analysts to pare back their sales expectations for the drug, although AZ has said the trial's design could have resulted in the miss, while secondary endpoint data support the findings of its other trials.
The drugmaker also maintains that about half of asthma patients have multiple drivers of inflammation that makes treatment with current drugs like inhaled medicines and currently approved biologics inadequate.
By blocking TSLP, tezepelumab is thought to prevent the release of multiple, pro-inflammatory cytokines that drive exacerbations in asthma symptoms.
"Tezepelumab has demonstrated reductions in exacerbations irrespective of blood eosinophil counts, allergy status and fractional exhaled nitric oxide," said Mene Pangalos, AZ's head of biopharma R&D.
The antibody "has the potential to transform treatment for a broad population of severe asthma patients," he added.
AZ and Amgen tried and failed to develop tezepelumab as a therapy for atopic dermatitis, chalking up one failed phase 3 trial in 2017, but have continued to develop the drug for other indications including chronic obstructive pulmonary disease (COPD). Results from that programme are due in 2023.