Aurinia scores big win in lupus nephritis trial
News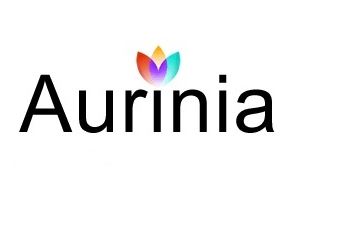 Small biopharma company Aurinia has released promising results of its candidate for lupus nephritis (LN) claiming it to be the first ever to show efficacy against the condition.
The phase 2b trial achieved its primary endpoint by showing statistically significantly greater complete remission (CR) in patients treated with 23.7 mg of voclosporin twice daily compared to placebo.
Shares rose 17% in pre-market trading, building on hopes that the drug could eventually be a major advance against the disease.
Kidney inflammation caused by Systemic Lupus Erythematosus (SLE) is referred to as lupus nephritis or LN, and it is estimated that 40-50% of all SLE patients have LN requiring treatment.
The trial showed that both treatment arms, 23.7 mg and 35.9 mg twice daily showed a statistically significant improvement in the rate of achieving partial remission (PR) at 24 weeks.  Each arm of the study included the current standard of care of mycophenolate mofetil (MMF) as background therapy and a forced steroid taper to 5 mg/day by week 8 and 2.5 mg by week 16. No unexpected safety signals were observed and voclosporin was shown to be well tolerated.
"We are very pleased by these encouraging results and are grateful to those that participated in our clinical trials," said Neil Solomons, M.D., Aurinia's Chief Medical Officer. "The AURA study was conducted under rigorous and stringent criteria, enhancing our confidence in voclosporin's potential ability to provide a substantial improvement over the currently accepted standard of care, especially given that study participants had such active disease and were exposed to such a low corticosteroid load. We continue to work diligently towards our goal of improving long-term outcomes for these patients."
Based on these results, Aurinia plans to meet with the FDA in the fourth quarter of 2016 to discuss these data and the drug's subsequent clinical development and path to registration in LN.
Further analyses of the data will also be conducted and will be released later this year, and the study will continue up to 48 weeks, with this data to be made available in early 2017.
Mary Anne Dooley, M.D., a rheumatologist, LN expert and Chief Investigator on the study, said: "These preliminary results show great promise and could potentially change the current treatment paradigm for LN."
She added that the remission rates show a meaningful improvement over the current standard of care, and that achieving this result given the taper to low dose steroids represents a significant advance.
"Given the side effects of corticosteroids, limiting the dose could substantially enhance a patient's quality of life."
The British Columbia, Canada-based company is expected to set out its plans for taking the drug into phase 3 on a conference call later today.