Augmented reality pre-surgery tech approved by US regulator
News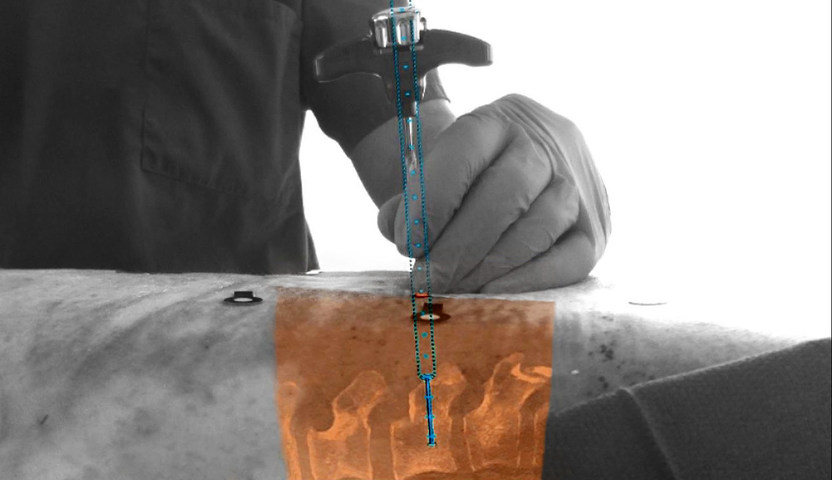 The US Food and Drug Administration (FDA) has approved a pre-surgery augmented reality imaging system that will allow doctors to see inside patients before a surgical procedure.
Tech firm Novarad's OpenSight Augmented Reality System was given the green light by the US regulator, who granted 510(k) clearance.
The groundbreaking Augmented Reality (AR) system runs on the Microsoft HoloLens headset, allowing doctors to see 3D images at the same time as seeing the patient – in reality – simultaneously.
The ability to see the AR image as well as real-world surroundings avoids the
disorientation that can occur with virtual reality. AR is growing in popularity because it brings elements of the virtual world into the real world, enhancing what is seen, heard and felt.
OpenSight works by rendering 2D, 3D and 4D images of patients interactively, while overlaying them directly on to the patient's body. It is superior to virtual reality because real world data is not overlooked, but is instead enhanced by AR.
Additionally, AR allows doctors to consult previous scans and could allow experts from remote sites to provide guidance on a medical case via the technology.
Dr Wendell Gibby, Novarad CEO and co-creator of OpenSight, said: "This is transformative technology that will unite preoperative imaging with augmented reality to improve the precision, speed and safety of medical procedures.
"This internal visualization can now be achieved without the surgeon ever making an incision, improving outcomes in a world of more precise medicine."
Novarad explains that OpenSight AR allows doctors to have a better understanding of anatomical relationships, because the images are co-localised to the patient.
The software also enables doctors to carry out pre-operative planning, making it possible to highlight relevant anatomy and critical structures to avoid, as well as positioning virtual tools and guidance systems so that surgery can be planned with precision.
The headsets can be used in training, too, as several can be used simultaneously. A teaching version of the product is also available so that medical students can dissect cadavers virtually.