Augmented reality app helps kids improve asthma inhaler technique
News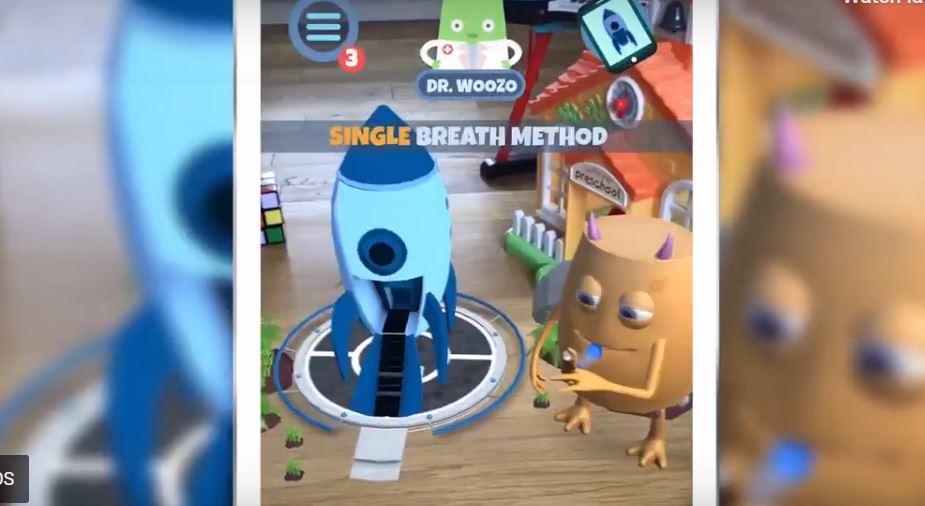 A new augmented reality app aims to help kids improve their asthma inhaler technique in a bid to reduce emergency hospital admissions.
The app, called MySpira, is available on iTunes and Google Play and has been developed for children aged between six and 13 years of age.
MySpira includes eight fun modules that use augmented reality and game play to improve asthma education.
The app costs £2.99 and has been designed to be suitable for children, parents, schools, GP surgeries, hospitals and pharmacists to download.
Incorrect inhaler technique is a major problem in asthma, and has been linked with increased emergency hospital admissions and deaths.
According to MySpira's website, a University of Suffolk study has shown that MySpira substantially outperformed leaflets and videos conveying information on asthma and inhaler technique.
The full research paper is due for release later this year, showing that augmented reality and game play helps people recall important healthcare information.
MySpira demonstrated an overall score that was 26% better than videos and 70% better than leaflets.
A launch trailer shows how the Pokemon Go! style app works – a fun character called "Dr Woozo" lands inside a rocket ship and demonstrates how best to use an inhaler.
It takes around 20 minutes to complete and does not require support from a healthcare professional, and is accessible via a mobile device.
The app has been developed by Orbital Media in collaboration with the University of Suffolk through a partnership, part funded by Innovate UK and the Arts & Humanities Research Council.
Suffolk University provided consultancy, research, development support and a graduate work placement.
GP Simon Rudland said: "Not only will MySpira lead to better health long-term, but if adopted nationwide, could dramatically reduce the number of emergency cases, resulting in fewer hospitalisations.
"We are looking at integrating this app into our existing asthma support services in the future."
Augmented reality, where a computer-generated image is superimposed over the real world, is expected to have a range of uses across healthcare and is also being developed to help clinicians do their jobs.
For example the FDA last year approved a pre-surgery augmented reality imaging system allowing doctors to see inside patients before a surgical procedure.