AstraZeneca scores phase 3 win with novel complement drug danicopan
News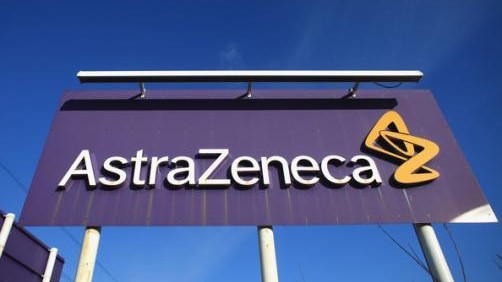 Prospects for AstraZeneca's oral Factor D inhibitor danicopan were looking poor after it failed a phase 2 trial in a rare kidney disease in 2020, but a new readout could reinvigorate the drug.
Danicopan (ALXN2040) has shown its value as an add-on treatment for paroxysmal nocturnal haemoglobinuria (PNH) who experience extravascular haemolysis (EVH) – breakdown of red blood cells in the spleen, bone marrow, or liver.
The drug has come to AZ from its acquisition of rare disease specialist Alexion and is being developed for use in PNH in combination with Alexion's established C5 inhibitor therapies Soliris (eculizumab) and Ultomiris (ravulizumab), as well as for eye disease geographic atrophy.
In 2020, it failed a phase 2 trial in C3 glomerulopathy (C3G) and was discontinued for that indication. AZ/Alexion are also developing a follow-up Factor D inhibitor - ALXN2050 – for C3G, as well as for PNH and generalised myasthenia gravis, another disease treated with Ultomiris and Soliris.
People with PNH develop anaemia caused by the destruction of blood cells, as well as potentially life-threatening blood clots. The median survival after diagnosis is 10 years, although some patients can survive for decades with only minor symptoms.
Interim results from the ALPHA trial, reported this morning, show that adding danicopan achieved a significant improvement over placebo in haemoglobin levels after 12 weeks' treatment when added to the C5 inhibitors.
The biomarker result suggests the drug is having an impact on intravascular haemolysis (IVH), where red blood cells rupture as result of attack by complement autoantibodies.
Meanwhile, danicopan-treated patients also required fewer blood transfusions, and reported less fatigue compared to those on placebo.
"These are the first positive phase 3 results for an oral factor D inhibitor and demonstrate the potential for danicopan add-on therapy to improve signs and symptoms, and reduce the need for transfusions for the limited proportion of people living with PNH who experience clinically significant EVH," said Alexion's chief executive, Marc Dunoyer.
C5 inhibitors are highly effective at reducing IVH, but most PNH patients treated with them have residual anaemia, and a small subset of these remain transfusion dependent. In most of those cases, residual anaemia is thought to result from EVH processes, which do not respond to C5 drugs, but can be targeted with C3-targeting drugs like danicopan.
AZ said it intends to move forward with marketing applications for danicopan in PNH patients with EVH in the coming months. While that is likely to be a fairly small indication, the positive readout bodes well for danicopan and ALXN-2050 in other uses with larger patient populations.