AstraZeneca raises 2022 guidance, names Demaré as non-exec chair
News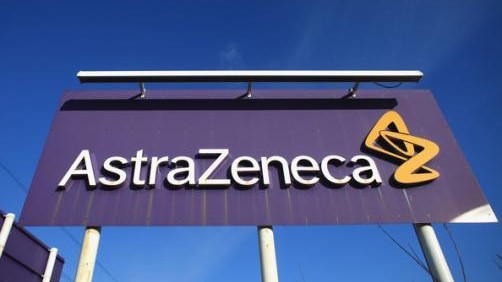 AstraZeneca chief executive Pascal Soriot said this morning that strong revenue increases in 2022 – fuelled by its COVID-19 antibody Evusheld and oncology drugs – have allowed the company to boost its investment in R&D.
The drugmaker reported (PDF) revenues up a third to $10.8 billion in the second quarter, allowing it to raise its sales forecast for the full year to growth of at least 20%, against earlier estimates in the high teens.
Operating profit fell by 35% to $360 million, however, due to foreign exchanges and litigation charges, which sparked a 2.5% fall in its shares, albeit against a 25% increase since the start of the year.
Separately, AZ also announced today that Michel Demaré – currently head of its remuneration committee – will take over as non-executive chairman of the group from Leif Johansson when he retires next year, curbing speculation that Soriot may transition to the role.
The second-quarter revenues beat analyst expectations and included $445 million in Evusheld sales. This helped to offset a decline in AZ's COVID-19 vaccine Vaxzevria, which fell 48% to $451 million.
Oncology put in another strong performance, rising 15% to $3.8 billion, with a 7% increase for lung cancer therapy Tagrisso (osimertinib) to $1.4 billion and double-digit gains for immunotherapy Imfinzi (durvalumab), PARP inhibitor Lynparza (olaparib), and Calquence (acalabrutinib) for leukaemia.
Daiichi Sankyo-partnered HER2 drug Enhertu (trastuzumab deruxtecan) continued its slow burn, adding $18 million in direct sales to the pot in the second quarter, although collaboration revenue more than doubled to $100 million.
Both companies are predicting an acceleration in revenues with new indications, particularly HER2-low breast cancer, which is heading for a decision by the FDA before the end of the year.
Meanwhile, the rare disease portfolio acquired along with Alexion grew 6% to $1.8 billion, with a 23% increase for complement C5 inhibitor Ultomiris (ravulizumab), offsetting a 5% fall for older therapy Soliris (eculizumab).
Diabetes, heart failure and kidney disease therapy Farxiga (dapagliflozin) had another stellar quarter, rising 51% to $1.1 billion, and according to AZ, is growing faster than the overall SGLT2 market in most major markets.
"AstraZeneca had a strong financial first half of 2022, and great pipeline delivery," said Soriot. "We announced practice-changing data for several medicines including Enhertu in breast cancer, Farxiga in heart failure and Ultomiris in neuromyelitis optica spectrum disorder."
He added that the first half performance "has enabled us to increase our R&D investment in the exciting number of pipeline opportunities that can benefit patients and drive long term sustainable growth for our company."