AZ nabs a positive study for Imfinzi plus tremelimumab in liver cancer
News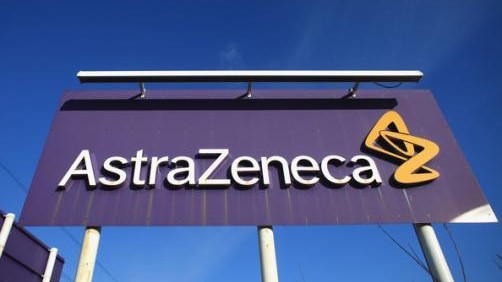 After a long run of trial disappointments, AstraZeneca is celebrating a win for its immuno-oncology combination of Imfinzi plus tremelimumab in advanced liver cancer.
The mid-stage Study 22 trial found that a single priming dose with AZ's CTLA4 inhibitor tremelimumab, followed by PD-L1 inhibitor Imfinzi (durvalumab) given every four weeks, performed the best out of various dosing regimens in patients with advanced hepatocellular carcinoma (HCC), the most common type of liver cancer.
The trial bucks the prevailing trend of tremelimumab adding little or nothing when added to Imfinzi in a range of cancer types, with the combination failing to move the needle in the CASPIAN trial in small cell lung cancer – also reported at ASCO – as well as non-small cell lung cancer, bladder cancer, mesothelioma and others.
In Study 22, the tremelimumab/Imfinzi regimen achieved a median overall survival (OS) of 18.7 months, a finding which AZ's head of oncology R&D José Baselga said could "change the treatment landscape and improve outcomes for patients with advanced liver cancer".
For comparison, Imfinzi given on its own every four weeks achieved an OS of 13.6 months, while for a regimen of tremelimumab alone it was 15.1 months and 11.3 months for another regimen based on four doses of the CTLA4 inhibitor and monthly Imfinzi.
Imfinzi isn't approved to treat HCC, either alone or in combination with other drugs, and the new data suggests route for AZ to target this form of cancer.
The principal investigator in Study 22, Kate Kelley of the University of California San Francisco (UCSF), said the data suggests that 'priming' the immune response with a CTLA4 inhibitor at the start of therapy induces a stronger response with Imfinzi.
AZ is comparing the tremelimumab/Imfinzi regimen to standard first line treatment with Bayer's targeted HCC drug Nexavar (sorafenib) in the phase 3 HIMALAYA trial, which is due to read out later this year.
There's a precedent for combining the two checkpoint inhibitor mechanisms in HCC, as Bristol-Myers Squibb claimed FDA approval last month for the combination of its PD-1 drug Opdivo (nivolumab) and CTLA4 inhibitor Yervoy (ipilimumab), although that was as a second-line therapy.
Opdivo on its own failed to show efficacy as a first-line treatment for HCC, as it was unable to improve OS when compared to Nexavar, but is approved as second-line monotherapy.
Meanwhile, rival PD-1 inhibitor Keytruda (pembrolizumab) from Merck & Co/MSD was granted accelerated FDA approval as a second-line treatment for HCC after frontline therapy with Nexavar in 2018, but flunked a confirmatory phase 3 trial last year.
Merck is however eyeing first-line treatment as a combination with Eisai's kinase inhibitor Lenvima (lenvatinib), with new data from the KEYNOTE-524 trial of the regimen also reported at this year's ASCO. The combination has already been approved in other indications including endometrial cancer.
Merck forged a $5.76 billion collaboration for Eisai's Lenvima last year, negotiating a 50% profit share from sales of the drug.