AstraZeneca extends use of ImpediMed digital tool in CKD trial
News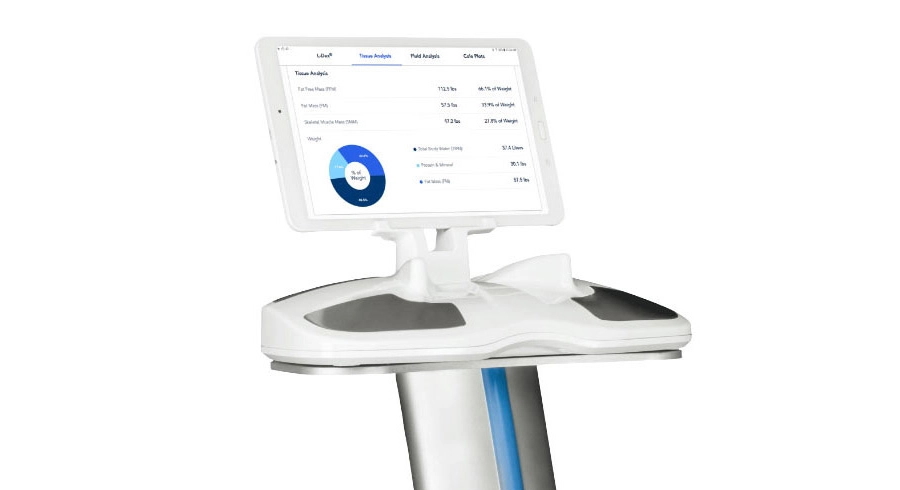 AstraZeneca has extended a contract to use a digital health device developed by ImpediMed that is being deployed in a trial of two of its drugs in chronic kidney disease (CKD).
The SOZO device can measure fluid status and tissue composition in less than 30 seconds using a technology known as bioimpedance spectroscopy (BIS), offering a swift alternative to traditional lab-based tests that may take up to 24 hours to complete.
SOZO measures 256 data points over a spectrum of frequencies from 3 kHz to 1000 kHz, with results available immediately online to allow sharing. It has been approved in the US and Europe for the early detection of secondary lymphoedema and to provide fluid status for patients living with heart or renal failure.
AZ originally agreed a $4.5 million deal to use SOZO in a pair of heart failure and CKD trials in 2020, leasing 375 devices in 31 countries.
It has now extended the arrangement once again to raise that total of 434 devices. Under the revised terms, the phase 2b CKD trial is using 210 SOZO units in a contract that has just been extended from 21 to 29 months.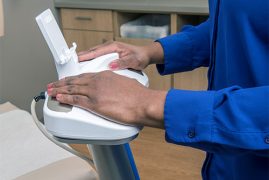 To put that into perspective, ImpediMed's website notes that over 700 SOZO devices are in use globally.
Under the terms of the agreement, each SOZO garners a monthly license fee for the duration of the study, with Australia-based ImpediMed retaining ownership of the devices at the conclusion of the trials.
The CKD study is designed to evaluate the efficacy, safety and tolerability of a combination of two AZ unidentified drugs in patients with CKD, and started in November 2020. The use of SOZO within the trial is now scheduled to be completed in April 2023, according to an ImpediMed statement.
A look at AZ's pipeline reveals only one combination phase 2 trial for CKD – testing SGLT2 inhibitor Farxiga (dapagliflozin) plus endothelin A receptor zibotentan – although the company is also running a mid-stage study of Farxiga plus MR modulator balcinrenone (AZD9977) in heart failure with CKD.
ImpediMed reported sales of A$2.9 million in its last financial quarter ending 30 September, including A$1.3 million from the extension of the AZ contract.