AstraZeneca cuts the ribbon on its $1bn R&D lab in Cambridge
News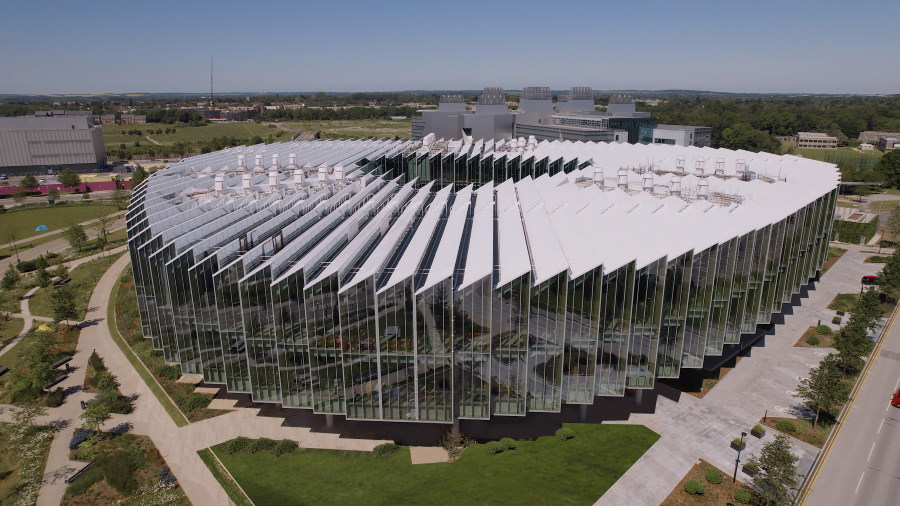 After years of delays and rising costs, AstraZeneca has formally unveiled its $1 billion R&D facility in Cambridge, said to be the biggest science lab of its kind in the UK.
The Discovery Centre (DISC) based in the Cambridge Biomedical Campus – first given the green light in 2015 – is being officially opened today by Prince Charles.
It can accommodate more than 2,200 research scientists, has 19,000 square metres of lab space, and boasts "the most advanced robotics, high-throughput screening and AI-driven technology," according to AZ.
The DISC is the biggest investment AZ has ever made, and has been hailed by the pharma company's chief executive Pascal Soriot as the centrepiece of what he believes could one day become a biotech hub to rival Boston and San Francisco in the US.
The location of the new facility is a key element, at one corner of the UK's 'golden triangle' extending between Cambridge, Oxford and London after AZ opted to shift its R&D campus from its traditional home in Alderley Park, Cheshire.
It is also close to Cambridge University, seen as one of the world's leading life sciences research centres, as well as the city's Addenbrookes Hospital, an important centre for clinical trials in the National Health Service.
"Our ambition today is to not only unveil a building, but to also drive the next wave of scientific innovation," said Soriot.
The DISC will "allow us to break new boundaries in the understanding of disease biology, bring life-changing medicines to patients and power the next stage of our company's growth," he added.
The site will be geared up to uncover 'next generation' therapeutics, including nucleotide-based drugs as well as gene-editing and cell therapies, according to AZ.
It has also been designed with the environment in mind, with 174 boreholes to provide natural geothermal energy, a ground source heat pump, low-energy ventilation and high levels of insulation.
AZ's R&D presence spans more than 40 countries across the globe, with other strategic research centres in Sweden and the US, and development facilities in China and Japan.
In 2019, it was reported that the cost of building the DISC had swelled to around $1 billion – twice the original estimate – due to the complexity of the build.
The original plan was to have the site begin to be occupied in 2016, but staff started moving there in 2020.