AZ's new COPD inhaler Bevespi Aerosphere approved in EU
AstraZeneca's new inhaler Bevespi Aerosphere (glycopyrronium/formoterol fumarate) has been approved in Europe, as a maintenance treatment for chronic obstructive pulmonary disease (COPD).
The drug has a marketing authorisation in a pressurised metered-dose inhaler (pMDI), as a maintenance dual bronchodilator to relieve symptoms in adults with COPD.
Bevespi, which is taken twice daily, is part of a new generation of medicines that AZ hopes will revive its fortunes after it was hit hard by a series of blockbuster drugs losing patent protection over the last decade or so.
AZ acquired the product when is bought the California biotech Pearl Therapeutics for $1.15 billion in 2013, but the pressure will now be on for the pharmaceutical company to recoup this investment and the further costs of developing Bevespi.
Although gaining EU approval can be seen as another success, AZ unveiled some patchy trial results in August from Bevespi, where the drug inexplicably failed to outperform GlaxoSmithKline's rival.
The AERISTO trial results did not affect approval but could make it harder to market the drug in a competitive market where GSK's Anoro (umeclidinium+vilanterol) is a benchmark treatment.
AZ hopes to win over patients with its inhaler technology, and noted that Bevespi is the first drug in its class to be approved using a pMDI.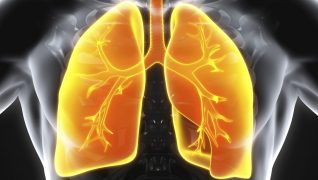 Dr Omar Usmani, consultant physician in respiratory medicine at the National Heart and Lung Institute, Imperial College London and Royal Brompton Hospital in the UK, said: "Bevespi Aerosphere is an important treatment option in COPD, particularly for patients with limited lung function and advanced age who may benefit from using a pMDI.
"The efficacy and safety profile of Bevespi Aerosphere has been well established in the phase 3 PINNACLE programme."
The treatment combines glycopyrronium, a long-acting muscarinic antagonist (LAMA) and formoterol fumarate, a long-acting beta2-agonist (LABA).
European approval is based on the phase 3 PINNACLE trial, which evaluated the drug's efficacy and safety and involved more than 5,000 patients with moderate to very-severe COPD.
Don't miss your daily pharmaphorum news.
SUBSCRIBE free here.