Astellas pushes non-hormonal menopause drug into phase 3
News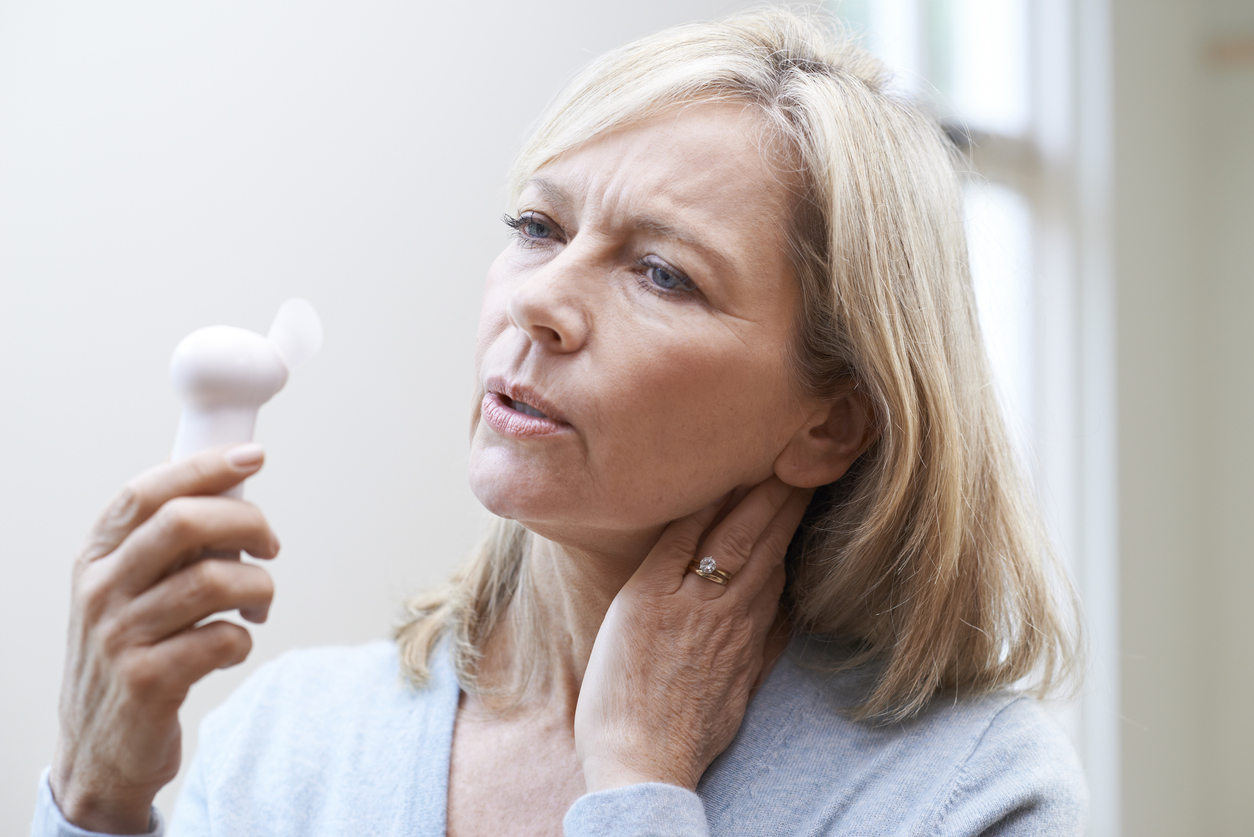 Japan's Astellas has started treating patients in a phase 3 trial of fezolinetant, a non-hormonal drug for menopausal symptoms that the company views as a big growth prospect in the coming years.
Fezolinetant is an orally-active neurokinin-3 (NK3) receptor antagonist that is in a race to market with another candidate in the class from UK-based women's health specialist KaNDy Therapeutics (NT-814).
US biopharma Millendo Therapeutics had been developing another NK3 antagonist MLE4901, originated by AstraZeneca, but this was axed last year despite encouraging results in a mid-stage trial in polycystic ovary syndrome (PCOS), a condition which also causes menopause-like symptoms.
The prize in the contest is an alternative to hormonal therapies for menopausal symptoms like hot flushes and night sweats, as well as other therapies such as selective serotonin reuptake inhibitor (SSRI) antidepressants, and over-the-counter medicines that have trade-offs between safety and efficacy.
Hormonal therapies in particular are often avoided by women because they are known to cause a slight increase in the risk of breast and endometrial cancers.
Astellas said earlier this year it reckons the market potential of a non-hormonal drug for menopause-related vasomotor symptoms (MR-VMS) could be as much as $1 billion and likely to grow in the coming years as the global population ages.
The first trials in the phase 3 programme will evaluate the efficacy and safety of 30 mg and 45 mg once-daily doses of fezolinetant in reducing MR-VMS frequency and severity.
KaNDy is claiming an advantage with its drug over fezolinetant, saying that it has activity at both NK1 and NK3 receptors and this means it should also address other menopausal symptoms including sleep and mood disturbances.
The company acquired rights to fezolinetant when it bought Belgian biotech Ogeda two years ago, for a sizeable upfront payment of €500 million and another €300 million in milestone payments.
The deal was prompted by phase 2a trial results which showed an impressive 93% reduction in hot flushes with fezolinetant after 12 weeks, compared to a 54% reduction with placebo. It also reduced the reported severity of hot flushes by 70% at the same timepoint, versus 23% in the control group.
"There are currently limited non-hormonal options for managing vasomotor symptoms, which can be quite disruptive and often interfere with daily life," said Salim Mujais, senior vice president and therapeutic area head, medical specialties, at Astellas.
"With the initiation of our phase 3 fezolinetant program, we move further towards our goal of providing women with a non-hormonal treatment for moderate-to-severe hot flushes."
Astellas also has aspirations to develop fezolinetant for uterine fibroids, an indication that saw a recent approval for AbbVie's gonadotropin-releasing hormone receptor antagonist Orilissa (elagolix).