Astellas' eyes filings for menopause drug fezolinetant after ph3 win
News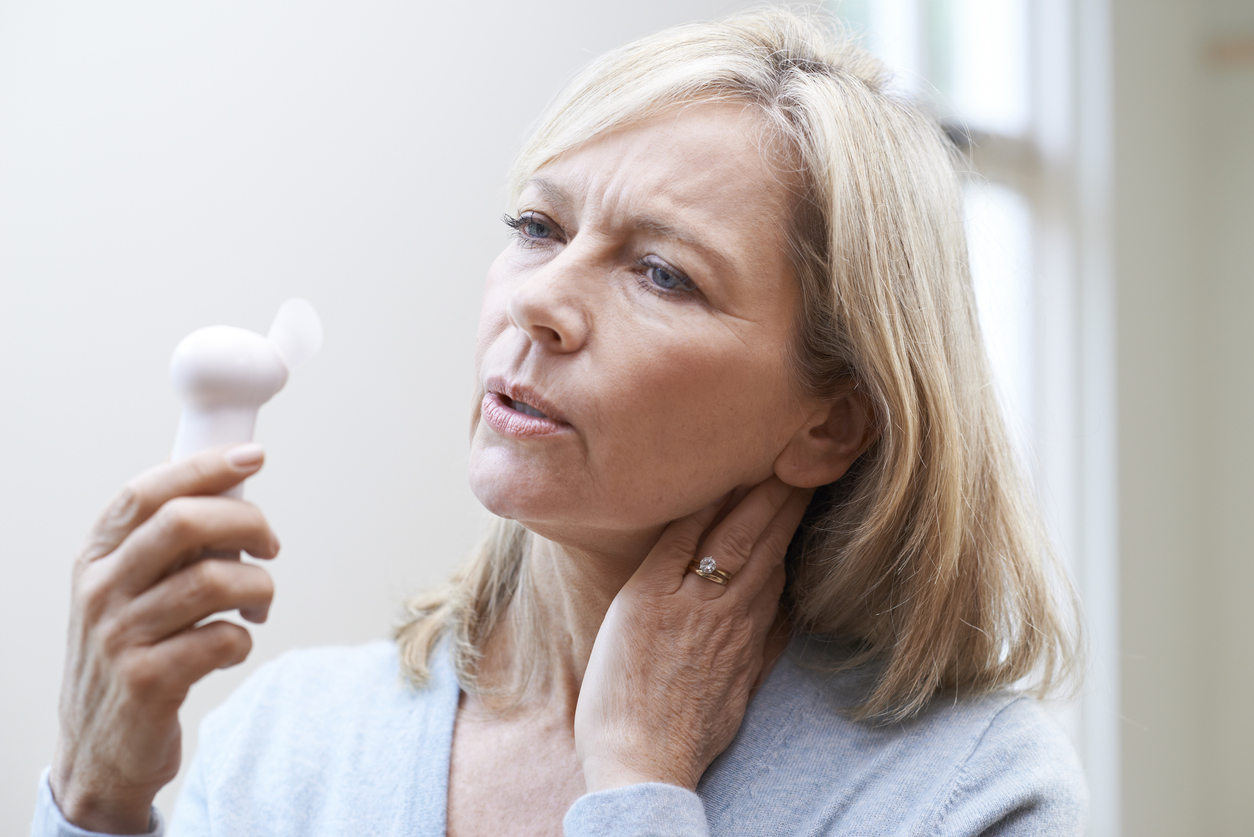 Astellas looks to be in pole position to bring a new non-hormonal therapy for symptoms of menopause to market, after its candidate fezolinetant cleared a phase 3 safety study.
The SKYLIGHT 4 was investigating the safety and tolerability of fezolinetant – an orally-active neurokinin-3 (NK3) receptor antagonist – over 52 weeks in women with vasomotor symptoms (VMS) like hot flushes and night sweats associated with menopause.
VMS are reported by up to 80% of women at some point during menopause and the leading cause for seeking medical attention during this phase of a woman's life. Around a third of women report severe VMS which can last 10 years or more after the last menstrual period.
The new data adds to a pair of shorter phase 3 studies – SKYLIGHT 1 and 2 – which showed that fezolinetant was able to significantly reduce the frequency and severity VMS after four and 12 weeks' treatment compared to placebo.
With the trio of trials now complete, Astellas says it can press ahead with regulatory filings for the new drug, keeping its nose ahead of its main rival Bayer, which paid $425 million upfront to buy UK company KaNDy Therapeutics and its NK1, 3 inhibitor elinzanetant (NT-814) in 2020.
Elinzanetant has started a phase 3 programme – called OASIS – that is following a similar pattern to the SKYLIGHT studies with a pair of placebo-controlled studies and a long-term safety assessment. Initial results are due towards the end of this year or in early 2023. Bayer has previously said it thinks its drug could become a $1 billion blockbuster.
In SKYLIGHT 4, the most common side effects reported whilst on fezolinetant therapy were headache and COVID-19, which were seen at the same frequency as placebo.
The study also included tests of endometrial health using biopsies and ultrasound scans, which according to Astellas found no evidence of a safety issue.
That is an important result for the non-hormonal therapy, which aims to provide an alternative to oestrogen replacement therapy with drugs like Pfizer's Premarin. While effective at tackling VMS in menopause, hormonal therapies can raise the risk of endometrial cancer and heart disease.
"Based on our initial assessment, we are pleased with the outcome of the SKYLIGHT 4 study, which further characterises the long-term safety of fezolinetant," said Nancy Martin,  global head, medical, for Astellas' medical specialties division.
"With these fezolinetant data, we are hopeful that we will have the opportunity to deliver a first-in-class, non-hormonal treatment option for moderate to severe VMS associated with menopause," she added.