ASCO: Enhertu data sets up tumour-agnostic label bid
News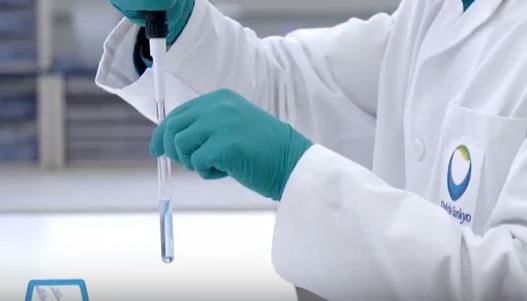 AstraZeneca and Daiichi Sankyo's Enhertu is already gathering momentum as a treatment for HER2-positive and HER2-low breast, gastric, and lung cancer, but new data could be used to seek approval for all tumours carrying the biomarker – regardless of their location.
In the mid-stage DESTINY-PanTumor02 study, Enhertu (trastuzumab deruxtecan) showed an objective response rate (ORR) of 37.1% across a broad range of HER2-expressing advanced cancers, many of which have no approved HER2 therapy. In patients with high levels of HER2 expression, the ORR rose to 61%.
The trial recruited patients with biliary tract, bladder, cervical, endometrial, ovarian, and pancreatic cancers, which individually represent relatively small patient populations, but collectively could represent a sizeable new market for Enhertu. They were generally heavily pre-treated, having previously undergone multiple lines of therapy, and were running out of options.
Excluded were patients with cancers that already have HER2 drugs approved for use, namely breast, gastric, colorectal, and non-small cell lung cancer (NSCLC).
AZ and Daiichi Sankyo said earlier this year they were already taking to regulators about possible regulatory filings for Enhertu for use in any HER2-positive tumour, and there are precedents for that approach – albeit in niche indications.
Prior tumour-agnostic approvals based on biomarkers have been granted to targeted therapies, including Eli Lilly's Vitrakvi (larotrectinib) and Roche's Rozlytrek (entrectinib) – both directed at NTRK mutations – as well as Bayer/Eli Lilly's RET inhibitor Retevmo (selpercatinib).
Cancer immunotherapies have also picked up a few, notably Merck & Co's Keytruda for tumours with microsatellite instability-high (MSI-H) or mismatch repair deficient (dMMR) mutations and GSK's Jemperli (dostarlimab) for dMMR-positive cancers.
HER2 is more widespread, with low levels in some tumours like melanoma rising to 4% in lung cancer, 7% in colorectal cancer, and up to 12% in some forms of bladder cancer. Around 20% of breast cancers also express the biomarker.
It remains to be seen if regulators will be amenable to a tumour-agnostic label for Enhertu, but the evidence from DESTINY-PanTumor02 is building, particular for the group with HER2 expression levels.
Along with the ORR data, half (49.6%) of patients who achieved a response remained in response at one year, with a median duration of response of nearly 12 months overall and 22 months for high HER2 expressers.
A breakdown of the patients by cancer site showed efficacy across the board with the exception of pancreatic cancer patients, a notoriously hard-to-treat group, and that consistency may stand in Enhertu's favour with regulators. On the other hand, there would need be a big uptick in HER2 testing of tumours to identify suitable patients, even if approval is forthcoming.
Lead investigator Funda Meric-Bernstam of MD Anderson Cancer Centre said the results suggest Enhertu "has the potential to benefit specific patients with HER2-expressing advanced disease who currently have limited options and may face a poor prognosis."
Daiichi Sankyo and AZ also reported new data from the DESTINY-CRC02 trial in HER2-positive colorectal cancer, finding an ORR of nearly 38% once again with greater activity in patients with high HER2 expression levels.