Armed with phase 3 data, Roche preps filing for Polivy in first-line DLBCL
News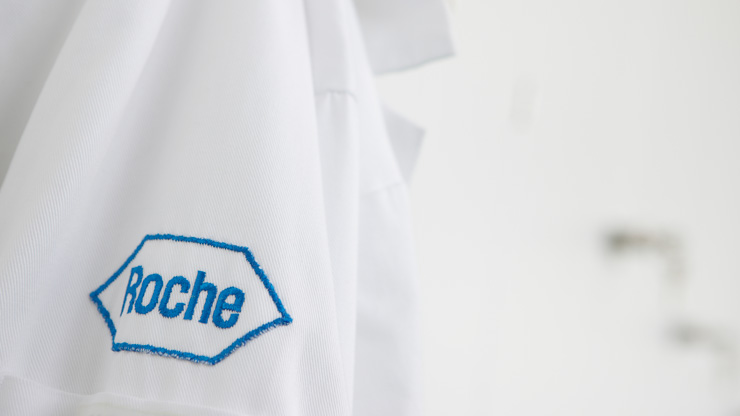 Roche has the results it was hoping for in a phase 3 trial of Polivy in newly diagnosed diffuse large B-cell lymphoma (DLBCL) – an indication it thinks could be worth up to $2 billion.
The Swiss drugmaker reported top-line results from the POLARIX study this morning, showing that Polivy (polatuzumab vedotin) was able to extend the time to disease progression or death when used alongside its Rituxan/MabThera antibody (rituximab) and chemotherapy as a first-line treatment for DLBCL, an aggressive form of non-Hodgkin's lymphoma.
The trial pitted the CD79b-targeting antibody-drug conjugate (ADC) with Rituxan and a chemo regimen called R-CHP against Rituxan and another chemo cocktail called R-CHOP – the standard therapy for newly-diagnosed DLBCL.
The data from the study won't be divulged before it is presented at a future oncology congress, but Roche has said it intends to file for approval of Polivy in previously-untreated DLBCL "as soon as possible."
Polivy is already approved as a third-line treatment for DLBCL alongside Rituxan and bendamustine, but Roche believes that moving the therapy into the first-line setting will have a big impact on patients with this form of haematological cancer.
"Since 40% of people with DLBCL relapse after initial therapy, achieving meaningful treatment effects in the front-line setting has the potential to be transformative," said Levi Garraway, Roche's head of global product development.
"This Polivy regimen is the first in two decades to improve progression-free survival in DLBCL compared to the standard of care," he added.
If approved, the new indication will also transform the drug commercially. Polivy brought in CHF 94 million in the first six months of the year, a rise of 17%, but Roche reckons first-line DLBCL is the largest lymphoma indication.
It is also being developed in combination with Roche and AbbVie's Venclexto/Venclyxto (venetoclax) in DLBCL and other forms of NHL, and alongside the drugmaker's experimental bispecific antibodies for blood cancers, mosunetuzumab and glofitamab.
Another phase 3 trial – called POLARGO – is comparing Polivy, Rituxan and chemotherapy with gemcitabine and oxaliplatin to the Rituxan/chemo regimen as a second-line therapy for DLBCL.
Polivy is one of a clutch of new therapies that Roche is hoping will grow quickly to offset the hit to its revenues caused by the launch of low-cost biosimilar competition to Rituxan and its stablemate antibodies Avastin (bevacizumab) and Herceptin (trastuzumab).