Amicus to file Fabry drug after FDA changes mind
News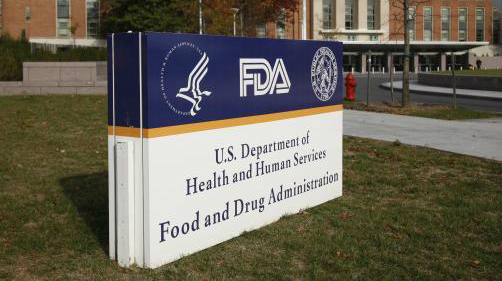 Amicus Therapeutics is to file its oral Fabry disease medicine migalastat with the FDA after the regulator dropped a demand for further efficacy data.
Already approved in Europe under the brand name Galafold since May 2016, the FDA said last year it required a further trial to assess the drug's gastrointestinal safety.
This would have delayed its approval by years, as data from the study will not be ready until 2019.
But things have changed since November, with the election of the Trump administration and the appointment of commissioner Scott Gottlieb.
Gottlieb wants to cut unnecessary hold-ups to new approvals, both in generics and new medicines.
The agency has been in discussions with Amicus and decided that the New Jersey-based company may file migalastat after all, based on an accelerated approval.
This allows the FDA to grant a conditional licence on early-stage data, with the manufacturer supplying confirmatory study data at a later date to allow the drug to stay on the market permanently.
The additional phase 3 study previously requested by the FDA to assess gastrointestinal  symptoms is no longer required before the filing.
Amicus intends to base its filing on existing data, including reduction in disease-causing substrate (GL-3), as well as the totality of data from completed clinical studies.
Progressive accumulation of GL-3 is believed to lead to the morbidity and mortality of Fabry disease, including pain, kidney failure, heart disease and stroke.
Fabry disease is a rare inherited disorder resulting from the build-up of the fat globotriaosylceramide in the body's cells.
It can also cause potentially life-threatening complications such as progressive kidney damage, heart attack, and stroke.
Migalastat works by stabilising the body's own dysfunctional enzyme, so it can clear the accumulated disease substrate in around 35%-50% of patients who have amenable mutations.
Once approved, Amicus' drug will provide competition for the one drug currently approved in the US - Sanofi/Genzyme's Fabrazyme (agalsidase beta).  And while drug prices are not officially within the remit of Gottlieb and the FDA, he is keen to remove obstacles to greater market-based competition, and thus downward pressure on prices.
However some believe the FDA's change of heart could have been influenced by links between Amicus' chief executive John Crowley and Donald Trump. The President referred to Crowley and his family by name in his first address to Congress earlier this year, when he called on regulators to 'slash the restraints' on rare disease drugs, having held a meeting with Crowley earlier in the day.
It is clear, however, that the US is some way behind Europe in terms of Fabry disease drugs approved. Only  Fabryzme is currently approved in the US, while Europe already has Fabryzme, Shire's Replagal and Galafold on the market.
Shire declined to launch Replagal in the US in 2012 after the FDA asked for further trials to be conducted.