Amazon unveils $5 subscription service for generics
News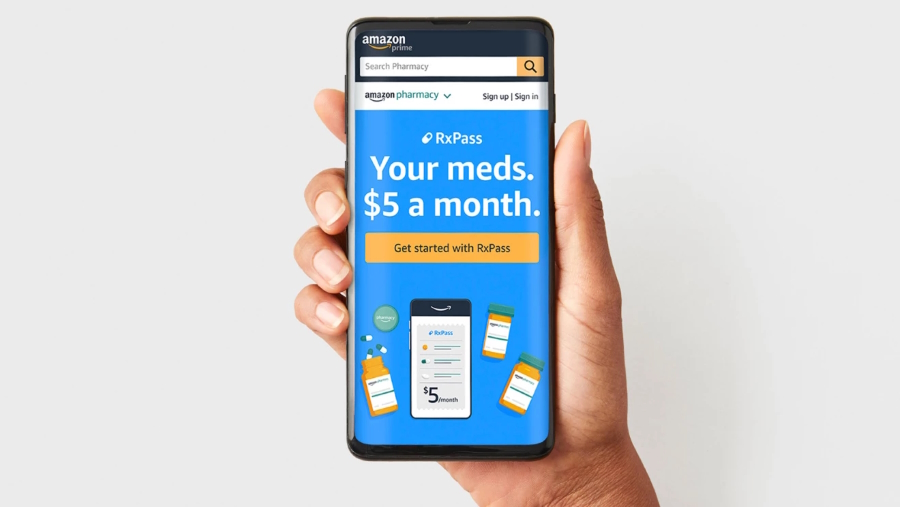 Efforts by Amazon to disrupt the healthcare sector just stepped up a gear, with the launch of a subscription service for Prime members that will ship generic medicines to patients' homes in return for a $5 monthly fee.
The RxPass service – open to Prime members – provides access to a range of more than 50 generics that are widely used to treat more than 80 common conditions, such as high blood pressure, anxiety, menopause, and acid reflux, said Amazon in a blog post published today.
The $5 charge covers the cost of delivery and is added to the regular Prime subscription, which provides savings and delivery, as well as entertainment content. In return, "members can get as many eligible medications as they need", according to Dr Vin Gupta, chief medical officer at the retail giant's Amazon Pharmacy business, which will run RxPass.
The drugs can be delivered on either a monthly or quarterly basis, depending on the needs of patients.
The service is "our latest effort to help patients save time, save money, and stay healthy," he said, adding that Amazon estimates that more than 150 million Americans take one or more of the medications available through the subscription.
"With RxPass from Amazon Pharmacy, Prime members never pay more than $5 a month in total to have all of their eligible medications delivered to their door for free."
Amazon has made halting progress in some health areas – notably telehealth, where its Amazon Care programme launched in 2019, but was abandoned last year, only to re-emerge as Amazon Clinic – but continues to press on in areas that it says play to its main strength, namely connecting buyers and sellers of goods and services.
That includes Amazon Pharmacy, its online and mobile prescription medication ordering and fulfilment service, which made its debut in November 2020 and offers free, two-day home delivery of prescriptions to Prime subscribers.
The company notes that members can still use the Prime prescription savings benefit to save when paying for other prescription medications at Amazon Pharmacy without insurance, as well as at over 60,000 other participating pharmacies nationwide, and RxPass is an add-on to that. The new subscription service is already available in most US states, and users can sign up via the Amazon website and app, and cancel at any time.
"If patients have questions, Amazon pharmacists or support staff are on hand 24/7, available to discuss medications and coordinate with a patient's doctor," according to Gupta. "Plus, patients do not use health insurance with RxPass, so they don't need to worry about deductibles or copays."