Amazon, Teladoc to deliver doctor consultations via Alexa
News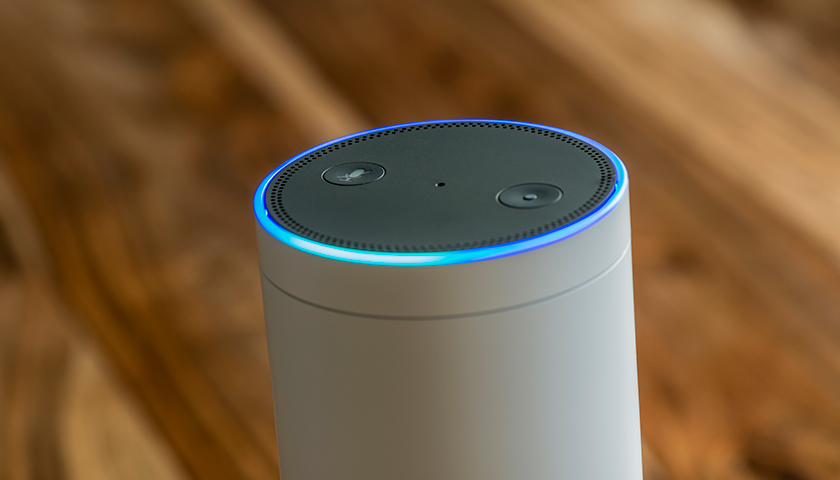 Amazon's encroachment into healthcare advanced a little further this week when the online giant launched a doctor consultation service delivered via its Alexa voice assistant, with the help of telehealth player Teladoc.
Users of the service will be able to request non-urgent medical care around the clock, simply by telling Alexa via their Amazon Echo device that they want to speak to a doctor.
That will prompt a call-back on their device from a physician or other healthcare professional within Teladoc's network, and in some cases users will also be able to received prescribed medicines delivered by Amazon's pharmacy service.
The cost per visit starts from $0 per visit with insurance, or $75 without insurance, according to the partners, which say they expect to be able to provide a call-back the same day – although that will depend on the availability of doctors.
Billed as a first-of-a-kind way to deliver virtual care, the service will initially be available in an audio format only, but video consultations are said to be "coming soon," as the partners tap into an increasing willingness among consumers to source healthcare remotely since the start of the pandemic.
"Whether they're taking care of their sick child in the middle of the night or wanting to ask a doctor about allergy symptoms in between meetings during the day, we hope this experience will help customers find the convenient help they want from the comfort of their own home," said Debra Chrapaty, chief operating officer for Amazon Alexa.
Amazon has been steadily adding to its healthcare portfolio, and hit a major milestone last month when it made its Amazon Care telehealth platform for employee health plans available nationwide in the US and extended its face-to-face care service for people in their own homes to 27 cities.
The Teladoc deal marks the first time that Amazon has started to provide direct-to-consumer telehealth in the US outside its Amazon Care plan, and the new channel is available to anyone with an Alexa voice ID.
In the UK, the NHS uses the Alexa assistant to deliver general medical information and advice, but there's no consultation element.
"We've long held the belief that smart speakers in the home, like the Amazon Echo, can act as a sort of 'base camp' for at home healthcare support. This could be to help answer questions, get reminders on when to take medications, help set up appointments etc," said Kristin Milburn, managing director at innovation consultancy Healthware Labs. "As consumers adopt these solutions and get more comfortable engaging with them to answer questions in other areas of their lives, it only makes sense that consumers will begin to ask questions and seek support around health. Being able to potentially talk directly to a provider takes this to another level."
The partnership with Amazon comes as Teladoc saw its revenues almost double in 2021 to just over $2 billion compared to the previous year, although 2020 saw it complete a $18.5 billion merger with Livongo to add health monitoring tools to its portfolio which swelled its revenue base.
During the fourth quarter, Teladoc provided 4.4 million visits through its network of clinicians, including almost 190,000 for overseas customers, and added 10,000 healthcare professionals to its platform.
Teladoc chief executive Jason Gorevic has said he wants the company's platform to become "the front door to the healthcare system" for its members.
"Our vision is to become the first stop in the consumer healthcare journey regardless of need by delivering whole-person care to meet the complex needs of our members from physical to mental, acute to episodic, and chronic to complex," he added.