Amazon ratchets up its health ambitions, buying US primary care group
News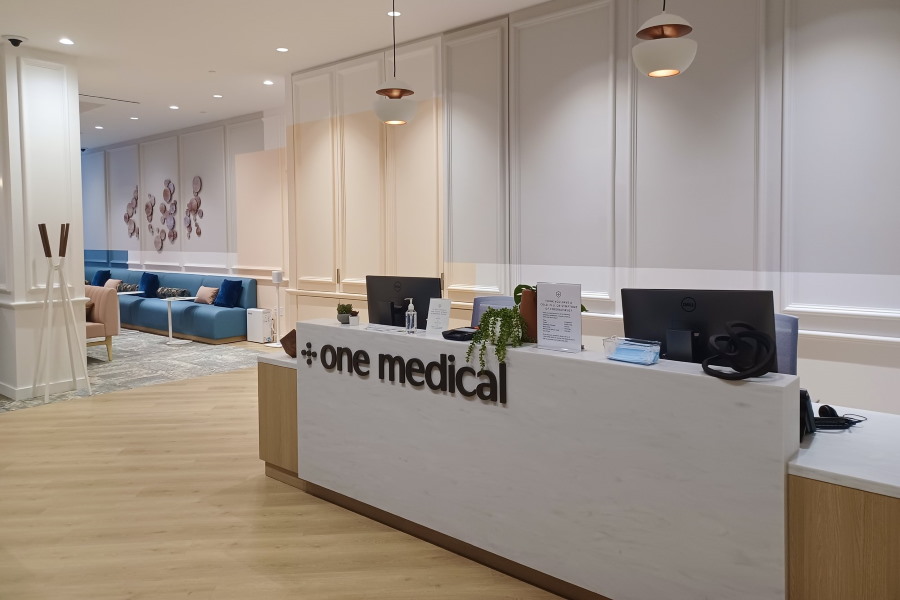 Amazon has accelerated its expansion into the healthcare sector with an all-cash deal to acquire One Medical, a US group that provides virtual and in-person primary care services using a subscription fee model.
Amazon is buying One Medical for $18 per share, valuing the company at around $3.9 billion and making it one of the online retail giant's largest-ever acquisitions – and by far its biggest within the health category.
Adding the primary care capacity of One Medical is a major step forward for Amazon as it tries to become a major player in health, providing services across a growing spectrum including online pharmacy, telemedicine and at-home care, and digital health technologies.
San Francisco-based One Medical covers the last three of those categories as well as brick-and-mortar clinics, which Amazon currently lacks.
It currently has 180-plus office locations and more than 8,000 client companies, so at a stroke will boost Amazon's capacity for near-site primary care, 24-hour telemedicine as well as on-site care.
One Medical's founder and CEO Amir Dan Rubin will retain that role after the completion of the takeover, said Amazon.
Earlier this year, the company passed a significant milestone in its health business after it made its telehealth platform Amazon Care available to employers nationwide in the US, and with its in-person services rolling out in dozens of cities across the country. The company has said it is committed to eventually expanding in-person services to all 50 states.
One Medical's first-quarter results statement indicated that it was operating in 25 locations, with around 767,000 members on its books and net revenues of $254 million, more than double the same period of 2021. It made an operating loss of $93 million.
"We think healthcare is high on the list of experiences that need reinvention," commented Neil Lindsay, senior vice-president of Amazon Health Services, in a statement.
"We love inventing to make what should be easy easier and we want to be one of the companies that helps dramatically improve the healthcare experience over the next several years," he added.
Completion of the transaction is subject to customary closing conditions, including approval by One Medical's shareholders and regulatory approval, according to Amazon.
Opposition to the deal
Antitrust issues could be a consideration, as One Medical is one of Amazon's key competitors in the category of remote and in-person healthcare, along with the likes of Carbon Health. Moreover, activist groups have also criticised the merger and called for it to be challenged by the Federal Trade Commission.
"Acquiring One Medical will entrench Amazon's growing presence in the health care industry, undermining competition," said Krista Brown, a senior policy analyst at the American Economic Liberties Project.
"It will also pose serious risks to patients whose sensitive data will be captured by a firm whose own Chief Information Security Office once described access to customer data as 'a free for all'," she added.
Amazon Care's consultation-to-pharmacy healthcare approach is also vying for market share with platforms offered by the likes of Hims & Hers Health, Teladoc, and Ro.
Meanwhile, Amazon is also entering the health wearables market with its own Halo device, and building the health-related capabilities of its Alexa virtual assistant.
The jury is out on whether Amazon's push into health will pay off, given that earlier forays into online pharmacy with the Pillpack takeover and groceries with the Whole Foods acquisition haven't delivered the promised revolution in the marketplace.
There's no doubting Amazon's determination to disrupt health delivery however, and the financial muscle it has to try, and in its favour is a challenging US market where care can be difficult and expensive to access.
Meanwhile, Amazon is a relative newcomer in health, which could allow it to sidestep antitrust concerns, and will argue that change is needed to reform the system.
"There is an immense opportunity to make the health care experience more accessible, affordable, and even enjoyable for patients, providers, and payers," said One Medical's Dan Rubin after the deal was announced.
"We look forward to innovating and expanding access to quality healthcare services, together."