Amarin hit hard as generics loom for fish oil drug Vascepa
News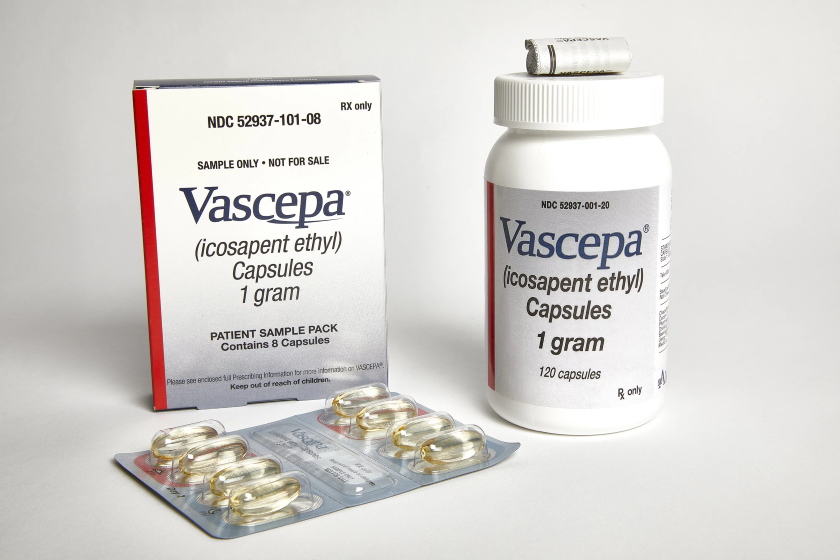 Generic drugmakers Hikma and Dr Reddy's Laboratories have won a surprise victory in a US patent lawsuit that sets up early competition to cardiovascular drug Vascepa, Amarin's only commercial product.
Shares in Amarin lost more than two thirds of their value pre-market following the decision in the District Court of Nevada to invalidate six of the company's patents on Vascepa (icosapent ethyl), which could lead to further generic launches.
The six patents had been due to expire in 2030, but were invalidated on the grounds of "obviousness", according to District Court Judge Miranda Du.
Ireland-domiciled Amarin said it would appeal the verdict, but investors panicked that it could annihilate sales of Vascepa, just as the purified fish oil-based drug was gathering pace after a US approval to expand its use dramatically in December. The FDA nod followed a unanimous advisory committee vote the previous month.
The product has been on the US market since 2012 to treat adults with very elevated triglyceride levels in the blood, a relatively small population of around 600,000 that drove sales to $430 million last year.
The December approval for cardiovascular risk reduction as an add-on to statin therapy swelled the potentially eligible population to 10 million, and prompted analysts to start talking about multibillion-dollar sales for the drug – and a possible takeover bid for the company.
According to IQVIA data, sales of the drug had swelled dramatically to around $919 million in the US alone by the end of February, which would indicate a phenomenal rate of growth after the approval.
The patent verdict puts Vascepa's potential in a rather different light.
There would be far fewer financial returns for the cost of running Amarin's large-scale REDUCE-IT trial – which showed Vascepa slashed heart attacks and stroke by 25% versus placebo – if that market ends up being split between multiple generic suppliers, all competing on price.
Analysts at Citi said there was no expectation that Hikma would win its patent litigation, and they note Amarin has previously settled patent litigation with Teva with an agreement that it hold off on launching its generic until 2029.
Prior to the verdict they had modelled peak sales of $2.4 billion, reaching more than $1 billion as early as 2021, but note that if Amarin loses exclusivity before 2029 that peak estimate could be too high.
Hikma says it is now working to get its generic approved by the FDA and "evaluating its option" for a possible launch – at risk of legal action and damages – while Amarin's appeal is heard.
Citi's analysts says that if Hikma launches at a 50-60% discount to Vascepa it could make up to $125 million from its generic in 2021, and up to $90 million if it prices its drug 60-70% lower, assuming a 25% market share.
"Amarin strongly disagrees with the ruling," said Amarin's chief executive John Thero, adding that the company "will vigorously pursue all available remedies, including an appeal of the court's decision and a preliminary injunction pending appeal to, if [a generic] is approved by FDA, prevent launch of generic versions of Vascepa in the US."