Alvotech files lawsuit challenging AbbVie's Humira patent thicket
News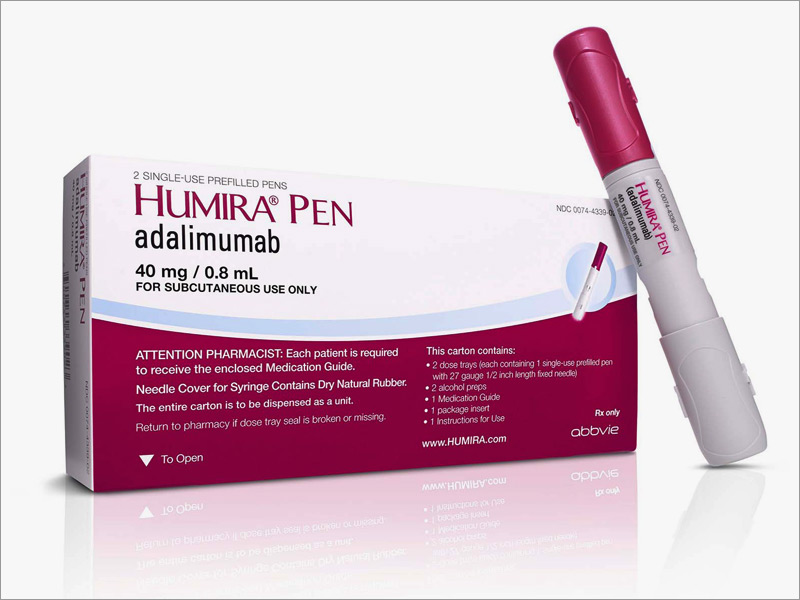 Biosimilars firm Alvotech has filed a lawsuit that challenges AbbVie's legal defences surrounding the inflammatory disease drug Humira in the US.
Alvotech is challenging the patent thicket surrounding Humira, a common ploy in pharma that seems to be particularly effective in the US.
Several biological drugs have remained unchallenged on the US market thanks to a legal force-field from supplementary patents, after the main patent has expired and after protection has lapsed in Europe and other countries.
Humira is due to face competition from a gang of cheaper biosimilar near-copies in 2023, when the blockbuster drug's patent protection runs out in the US.
But until then AbbVie has been making the most of Humira's dominant position in the US inflammatory disease market, with sales increasing nearly 7% in Q1 to more than $3.9 billion.
According to market research from 46brooklyn AbbVie has increased the price of Humira by 7.4% in 2021.
Sales have fallen outside of the US because of competition from biosimilars, which have already been on the market in Europe since 2018.
Alvotech has developed a biosimilar of Humira called AVT02, the first-filed biosimilar drug equal in strength to Humira's latest formulation, which AbbVie markets as a high-concentration, pain-free drug.
The Virginia-based pharma is also developing AVT02 as an interchangeable product and it expects results from its ongoing interchangeability study in Q2 of this year.
AVT02 could save US taxpayers and the overall healthcare system $8-10 billion annually, the company said.
Alvotech has alleged in court that AbbVie seeks to overwhelm Alvotech with dozens of  patent claims of questionable validity in order to keep its closest competitor off the market.
The company noted in the lawsuit filed in the District Court in Eastern Virginia that AbbVie did not invent the patents surrounding Humira and its use, instead acquiring them from Germany's BASF.
Alvotech alleges that despite the original patents expiring in 2016, AbbVie has been able to extend its monopoly until 2023 and beyond by blocking competition.
It also alleges that it delayed launch of a "pain free" formulation for three years after approval in 2018 to maintain its market position.
AbbVie will also face questions from Congress about whether it improperly suppresses competition later this month as part of an ongoing inquiry into drug prices.
No-one from AbbVie was immediately available for comment.