Altimmune begins trial of nasal vaccine for COVID-19
News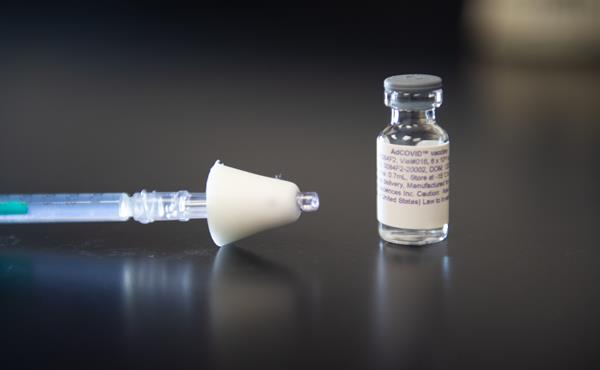 Pfizer/BioNTech's mRNA vaccine against COVID is a technical marvel – but the ultra-cool temperatures required for storage and stability has been tricky to handle.
Maryland, US-based company Altimmune is among the biotechs and research labs trying to find more convenient alternatives and believes a nasal vaccine spray that is stable at room temperature could be the answer.
A nasal delivery method will also produce an immune response at the point where the virus enters the body.
While traditional vaccines delivered by an intramuscular injection can stimulate systemic immunity in the blood, they have not been shown to cause mucosal immunity in the nasal cavity, which may be critical for blocking transmission of the virus, Altimmune said.
The company announced a phase 1 trial is beginning of its nasal spray vaccine just as scientists in the UK said they are considering a similar approach.
Professor Sarah Gilbert, who formed the University of Oxford team that developed the vaccine marketed by AstraZeneca, pointed out to the UK's Commons Science and Technology Committee that there is already a nasal vaccine for flu.
AZ already markets a nasal flu vaccine called FluMist, so the precedent is there, and the Oxford team is thinking of going down this route with its own research.
Altimmune's AdCOVID is an adenovirus-vector vaccine designed to stimulate a broad immune response including both antibody and T-cell responses in the nasal cavity and respiratory tract, the point of entry for the virus.
The phase 1 clinical trial will test the safety and immune response of AdCOVID in up to 180 healthy adult volunteers between the ages of 18 and 55.
Subjects will receive AdCOVID at one of three dose levels administered as a nasal spray.
In addition to the primary study endpoint of safety and tolerability, the immunogenicity of AdCOVID will be evaluated by serum IgG binding and neutralizing antibody titers, mucosal IgA antibody from nasal samples, and T cell responses.
Altimmune expects a full data readout from this phase 1 study in Q2 2021.