Alexion's biosimilar-blocking EU patent play for Soliris fails
News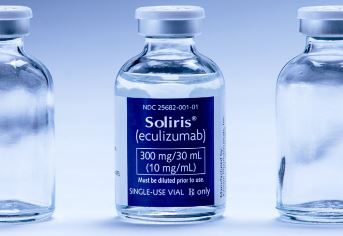 The European Patent Office has blocked an attempt by Alexion to extend the patent protection for its blockbuster drug Soliris, setting up biosimilar competition from 2022.
The EPO delivered its verdict late last week but Alexion's share price remained unscathed by the news, suggesting investors are confident that the company will be able to migrate revenues to its follow-up drug Ultomiris by that date.
In a brief Securities & Exchange Commission filing, Alexion said the EPO had rejected its attempt to extend two patents for Soliris (eculizumab) and it is considering an appeal.
It's also facing a patent challenge to Soliris in the US from Amgen, which is developing a biosimilar version of the drug called ABP 959 and has petitioned the US Patent and Trademark Office (USPTO) to review Alexion's intellectual property on the drug. It made the move after Alexion won an extension on its US patent life until 2027.
Soliris – a complement C5 inhibitor used to treat several rare diseases including paroxysmal nocturnal hemoglobinuria (PNH) and atypical haemolytic uremic syndrome (aHUS) – achieved sales of $1.94 billion in the first six months of the year, accounting for more than 80% of the biotech's total sales in that period.
Alexion is expecting Soliris to make around $4.1 billion in sales this year, a rise of around $500 million on its 2018 tally, thanks to newer indications such as generalised myasthenia gravis (gMG) and neuromyelitis optica spectrum disorder (NMOSD).
Successor Ultomiris (ravulizumab) works at least as well as Soliris according to clinical trials, but can be administered less frequently. It's given intravenously every eight weeks rather than every two weeks with Soliris, cutting the number of doses needed from 26 to six per year.
So far take-up of the new drug has been modest, with sales of just under $80 million in the first half of the year following its first approval in PNH and launch in the US in January. Clarivate Analytics has predicted it will approach $2 billion in sales by 2023.
Analyst Phil Nadeau of Cowen said that Alexion's C5 inhibitor franchise is "more defensible than most investors give it credit for", suggesting in a research note that most patients will have switched to Ultomiris by the time biosimilars arrive on the market in 2022/2023.