Alexion finally has a buyer – and it's AstraZeneca with $39bn on the table
News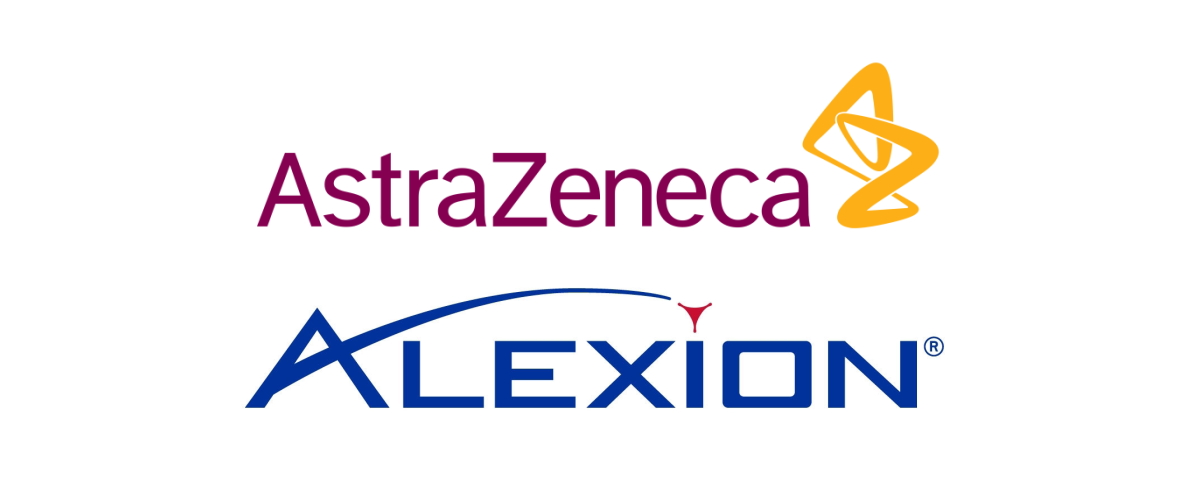 Alexion has routinely featured among lists of top biopharma takeover prospects in the last couple of years, and that was a good call – AstraZeneca has just swooped in with $39 billion cash-and-stock takeover offer.
The deal – the largest in the pharma sector since the start of the pandemic – bolsters AZ's immunology franchise with $4 billion blockbuster Soliris (eculizumab) and longer acting follow-up Ultomiris (ravulizumab), plus a pipeline of 11 drugs for rare and autoimmune diseases.
The transaction values Alexion at $175 per share, a sizeable 45% premium on its closing price on Friday, the day before the deal was announced.
Alexion shareholders will receive $60 in cash, plus 2.12 of AZ's US-listed shares for each share they hold, ending up owning around 15% of the combined company.
Analysts at SVB Leerink said that while the offer is fair at that price, Alexion is a "scarce and high-quality asset," which could prompt an offer from another company. In the past, Novartis, Roche, Pfizer and Amgen have all been mentioned as potential suitors.
It marks something a departure from AZ's relentless focus on deal-making in oncology, its top product category, and also comes as Alexion has been locked in a battle with activist shareholders pushing for a sale.
Boston, US-based Alexion spent a lot of 2019 arguing the merits of remaining independent, saying that while Soliris is approaching the end of its patent life – with heavyweight competitors like Amgen already eyeing the biosimilar market for the drug – Ultomiris and its pipeline could help drives sales to $9 to $10 billion in 2025.
The threat of biosimilar competition to its cash cow has weakened Alexion's share price, providing an opportunity for AZ, which has been rumoured to be angling for a large acquisition for several months.
While the first biosimilars to Soliris have already reached the market in some countries like Russia, Alexion cut a settlement deal with Amgen in the summer that prevents the latter's biosimilar version of Soliris from entering the US market until 2025, avoiding a near-term cash cliff.
In the meantime, Ultomiris has been gathering momentum, fuelled by intravenous dosing every eight weeks, rather than every two weeks with Soliris. It racked up $340 million in sales last year, and added another $763 million in the first nine months of this year, backing up its blockbuster credentials.
Soliris was the first drug to become available for each of its approved indications: paroxysmal nocturnal hemoglobinuria (PNH), atypical haemolytic uraemic syndrome (aHUS), and neuromyelitis optica spectrum disorder (NMOSD).
Ultomiris is already approved for PNH and aHUS and in late-stage development for NMOSD, which could lend further momentum.
Meanwhile, AZ will also picks up three other drugs – Strensiq (asfotase alfa) for hypophosphatasia, Kanuma (sebelipase alfa) for lysosomal acid lipase deficiency (LAL-D) and anticoagulant reversal agent Andexxa (andexanet alfa) – that collectively brought in almost $675 million in the first nine months of 2020.
AZ is taking on debt to fund the deal but should pay that off quickly given Alexion should book double-digit growth in the coming years, which could be enhanced by AZ's broader footprint in Europe and Asia.
Alexion has been working hard to flesh out is pipeline as well, snapping up Achillion Pharma, Syntimmune, Wilson Therapeutics and Portola and forging an alliance with gene-silencing specialist Dicerna focusing on complement diseases.
Along with  new indications for its existing drugs, the Swiss biopharma has four more drugs in phase 3 development that could benefit from the increased financial and development muscle that AZ will bring to the table.
That includes ALXN1840 for genetic disorder Wilson disease, with results due in the first half of next year, as well as CAEL-101 for light chain amyloidosis, AG10 for ATTR cardiomyopathy and ALXN2040 or PNH patients with extravascular haemolysis (EVH).
"Alexion has established itself as a leader in complement biology, bringing life-changing benefits to patients with rare diseases," said AZ's chief executive Pascal Soriot.
"This acquisition allows us to enhance our presence in immunology," he added. "We look forward to welcoming our new colleagues at Alexion so that we can together build on our combined expertise in immunology and precision medicines to drive innovation that delivers life-changing medicines for more patients."
The combined company will be able to carve around $500 million a year off its cost base, and will deliver double-digit growth average annual revenue growth through 2025, providing cash flow to reinvest in R&D, said the two companies in a statement.