Aiming to dominate in digital medicine, Roche and GE combine forces
Doctors and healthcare teams have a growing array of clinical tests and data sources to help guide their decisions – but until now, no company has emerged to create the 'killer app' to bring all this data together seamlessly.
Now Roche's diagnostics division, the world's biggest in-vitro diagnostics firm and GE Healthcare, a top three medical device company and a leader in medical imaging, are to work together to develop such a system.
The companies aim to create a seamless 'decision support' platform, the first time such an alliance has been created, reflecting growing momentum to create truly digital healthcare.
Roche and GE Healthcare are aiming to create a digital system to bring together all clinical data, from lab tests, biomarkers and genomic data (in vitro data) to CAT scans and x-rays (in vivo) with electronic patient records to help make clinical decisions better informed and simpler for healthcare professionals.
There is no question that the partners will be able to shut out other competitors products from their system, but playing a key role in this data ecosystem would confer great advantages – much as Google and Facebook dominate the user's digital life in the consumer world.
The companies have entered long-term partnership to co-develop and co-market digital clinical decision support solutions, which will also integrate insights from medical best practice, real time monitoring and the latest research outcomes.
Roche and GE say they will focus on cancer treatment and critical care first – two areas where better decisions could have a huge impact on patient outcomes.
The partners say that in oncology care, this will mean teams with multiple specialists will have a comprehensive data dashboard to review, collaborate and agree treatment decisions for cancer patients at each stage of their disease.
The systems will use advanced analytics which could warn of potential problems before they arise.
In the critical care setting, data from a patient's hospital monitoring equipment will be integrated with their biomarker, genomic and sequencing data, helping physicians to identify, or even predict severe complications before they arise.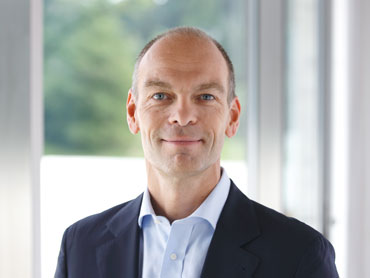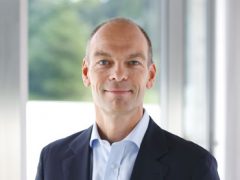 "This unique partnership will deliver innovative solutions and insights in clinical decision-making. Our goal is to support clinicians and other relevant stakeholders for the benefit of patients by providing the right decision support at the right time and through comprehensive digital offerings," said Roland Diggelmann, CEO Roche Diagnostics.
"This is the first time that two major players in healthcare have combined digital, in-vivo and in-vitro diagnostics to this degree. We believe this alliance will help accelerate the delivery of data-driven precision health for customers, patients and the healthcare industry," said Kieran Murphy, President & CEO of GE Healthcare.
The most high profile rival to the new alliance would be IBM Watson, which offers 'cognitive healthcare solutions', including AI-enabled decision support for oncologists looking to use the most relevant and up to date clinical guidelines to inform treatment decisions.
However these new systems will not be adopted overnight, as they require a complete shift in working practices as well as IT infrastructure.
One of the biggest barriers to creating truly digital clinical decision making is the fragmentation in electronic databases and systems. The US government is trying to encourage 'interoperability' between suppliers and healthcare operators, but this is difficult in a competitive environment.
Single payer systems, such as the UK's NHS should in theory present fewer barriers, but lack of co-ordination and investment has held back progress.
Don't miss your daily pharmaphorum news.
SUBSCRIBE free here.