AI tool may help doctors select best drugs for COVID patients
News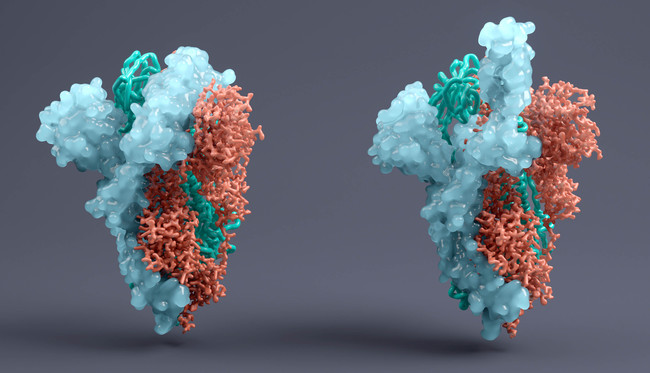 Researchers in the US have developed an artificial intelligence-based tool that is able to predict COVID-19 symptoms and suggest which FDA-approved drugs might be used to treat patients.
The MOATAI-VIR algorithm, developed by scientists at Emory University and Georgia Tech, was put through its paces in a study that showed it was able to predict 24 out of 26 clinical manifestations of COVID-19, including acute respiratory distress, blood clotting issues, cytokine storms, brain fog, and loss of smell or taste.
By tying these to underlying disease-protein-pathway relationships, the AI was also able to suggest a list of drugs – many of them untested in COVID-19 – that could be candidates for treatments of these complications.
It also takes into account existing and chronic health factors such as diabetes, obesity, and conditions that affect the immune system can play a big role in risk factors related to COVID-19.
"So, you lost sense of smell and got brain fog — and another (patient) had respiratory distress, and another can't remember the day of the week," said corresponding author Jeffrey Skolnick of Georgia Tech.
"What we've identified are the possible mode of action drivers for these various conditions, which is now setting the stage for who's getting what side effects," he added.
The tool meanwhile could also be applied to new outbreaks of other novel viral infections as they emerge, according to the scientists.
The research builds on an earlier algorithm developed by the team called MEDICASCY, which is used to identify protein pathways that are associated with diseases.
The team intend to combine that AI with the AlphaFold 2 database developed by Google's DeepMind, which provides more accurate protein structure models, to improve its predictive ability and reduce the risk of false positive readouts.
It could also be made more powerful by incorporating personal genetic information and gene expression profiles in tissues such as the lungs, they suggest.
Once refined, MOATAI-VIR could serve as a "decision prioritisation tool" for healthcare professionals, according to the researchers, who have published their study in the journal Nature Scientific Reports.