After FDA approval, Alkermes plans soft launch for antipsychotic Lybalvi
News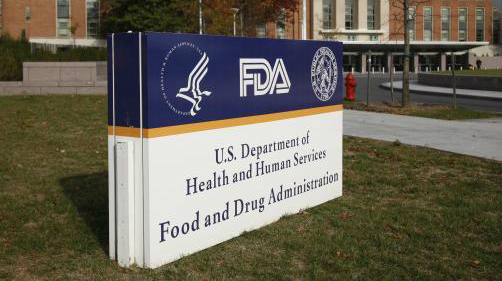 The FDA approval of Alkermes' new antipsychotic drug Lybalvi couldn't have gone any better for the company, but it could still face a big challenge positioning the new drug in the highly genericised market.
The US regulator approved Lybalvi (olanzapine/samidorphan) for both indications sought – schizophrenia and bipolar I disorder – with data on its label that includes a claim of less weight gain with olanzapine on its own, a big problem with the widely-used generic drug that affects compliance with treatment.
It also cleared Lybalvi without a risk evaluation and mitigation strategy (REMS), which some market watchers feared might be demanded as a condition of approval by the FDA because of concerns about the effects of samidorphan – an opioid antagonist – in opioid drug users. It has however been contraindicated in people taking opioids.
That is a great result for Alkermes, which was hit hard last year when the FDA rejected its marketing application for Lybalvi, citing concerns about its manufacturing processes, having turned down the company's antidepressant candidate ALKS 5461 a few months earlier.
The approval and favourable label should position Lybalvi for great success, as people taking antipsychotic medication for schizophrenia or manic episodes in bipolar disorder often list weight gain as one of the most common and debilitating adverse reactions to treatment.
Analysts are predicting however that payer pushback for a new branded therapy in a market awash with low-cost generic medicines is likely to be a challenge.
Alkermes is taking its time over the launch, setting it back to the tail end of this year as it builds manufacturing and waits for COVID-19 restrictions to ease. It is expected to use the intervening time to build awareness of the new drug and its benefits over olanzapine with prescribers.
In its favour? People with schizophrenia and bipolar are notorious for switching between different medicines in the hope of finding a therapy with a better trade-off between efficacy and tolerability, said Alkermes' chief executive Richard Pops on a conference call with investors.
"The average schizophrenia or bipolar 1 disorder patient switches therapies five times over their lifetime, highlighting the need for new and differentiated treatment options," he added.
Alkermes is also well-versed in the schizophrenia market, having sold its Aristada (aripiprazole lauroxil) for the last five years and grown it into a $240 million product, and it acknowledges that patients will likely have to churn through generics before they are offered Lybalvi.
The company is expecting modest sales of $10 million from Lybalvi this year, but for now the company isn't revealing its pricing plans for the drug.
Analysts are divided on its commercial prospects, with some predicting sales in the same ballpark as Aristada, while others think the new drug could do double or even triple that figure, which would make it Alkermes' top-selling drug.
Chief financial officer Todd Nichols told investors that even though the US market for antipsychotic drugs is 90% generic, branded products still account for a $3 billion market, showing that there is an opportunity for products that can show a clear benefit over established therapies.
He is expecting payer restrictions at the outset, but said Alkermes will invest in initiatives like medication access and co-pay support to build experience with the drug.