After Alexion buy, AZ plans $360m investment in Irish facilities
News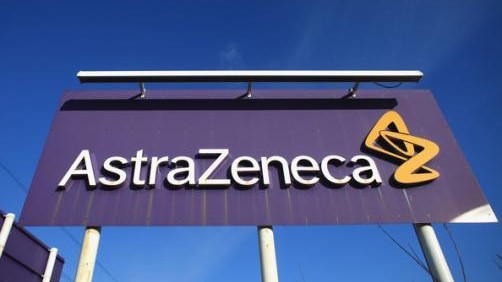 AstraZeneca has unveiled plans to build a brand new manufacturing facility at a site in Ireland operated by its recent acquisition Alexion, providing employment for around 100 workers including scientists and engineers.
The company has earmarked $360 million for the new-build project at the 41-acre campus at College Park in Blanchardstown, Dublin, which will be used to manufacture active pharmaceutical ingredients (APIs) for small-molecule drugs.
The investment is being supported by the Irish development agency IDA Ireland, which said it expects other indirect jobs to be created as a result. It is AZ's first manufacturing facility in Ireland, where until now it has only run commercial operations.
AZ completed its $39 billion takeover of Alexion just a few weeks ago, its biggest ever corporate acquisition, expanding the pharma giant's position in immunology and rare disease R&D, after years of building positions in oncology as well as cardiovascular and metabolic diseases.
The company's CEO Pascal Soriot said that this investment "will create highly skilled jobs, nurture the country's dynamic life sciences sector and allow for the development of high value-added medicines".
The high-tech plant will cover the manufacture of APIs at the scale needed for late-stage development and early commercial supply, and according to AZ is expected to "significantly reduce commercialisation lead times, costs and introduce more sustainable manufacturing processes".
In time, the plant will also be able to produce other drug types, including antibody drug conjugates (ADCs) – a key R&D focus for AZ via its alliance with Daiichi Sankyo on drugs like Enhertu (trastuzumab deruxtecan), as well as oligonucleotides.
"The future manufacturing of APIs for our medicines includes compounds with highly complex synthesis, requiring next generation technologies and capabilities that can respond quickly and nimbly to rapidly-changing clinical and commercial needs," said Pam Cheng, AZ's executive vice president of global operations and IT.
"This significant investment will ensure the AstraZeneca supply network is fit for the future."
Ireland is the third-largest exporter of pharmaceuticals globally, according to IDA Ireland, with 50 FDA-approved manufacturing facilities generating annual exports of around €80 billion.
AZ has also invested in its facilities in the UK, with a £380 million ($520 million) programme at its Macclesfield campus for breast cancer therapy Zoladex (goserelin acetate) as well as a new medicines packaging facility.
Some media reports have claimed that the API facility had been destined for the UK, with the decision to locate in Ireland a consequence of Brexit and the UK's decision to offer the Pfizer/BioNTech COVID-19 vaccine instead of the AZ shot in its booster campaign plans.