Ada raises another $30m to push symptom checker in US
News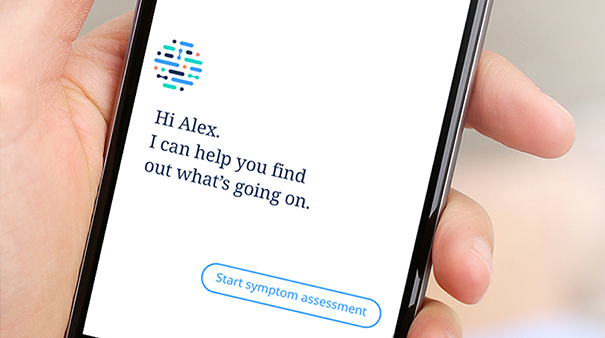 Germany's Ada Health has added another $30 million to its second-round financing first announced last year, saying it will use the new cash to strengthen its presence in the US market.
The Berlin-based digital health company – best known for its app to help patients diagnose conditions from symptoms – opened the Series B with a $90 million raise led by Bayer's venture capital arm last May.
The extension money came from Farallon Capital, Red River West and Bertelsmann Investments, according to the company, and makes the round one of the largest for a European digital health company in the last couple of years. Ada Health also raised €40 million in a Series A in 2017, which followed significant seed financing.
The company's app combines a medical database with artificial intelligence (AI) based reasoning technology to help users understand what might be causing their symptoms, and last year beat out the competition in a peer-review study published in the journal BMJ Open.
Ada operates in a space with some heavyweight rivals – including Babylon, Buoy, K Health, Mediktor,  Symptomate, WebMD, and Your.MD – but was found to be the most accurate of the apps on test with results that approached the performance of GPs.
The company – founded by Daniel Nathrath and Claire Novorol – claims the free-to-use Ada platform has become the world's most popular and highest-rated symptom assessment app, completing over 26 million assessments since its first launch in 2016 across more than 12 million users.
The new investment "will enable us to double down on our growth in the US and in other key geographies, while continuing to develop our suite of AI-powered solutions, strike new partnerships, and create a truly personalised operating system for health," said Nathrath
Along with its app, Ada also provides enterprise solutions to a broad range of partners across health systems, insurers, and life sciences companies – including Bayer, Novartis and Sanofi.
https://twitter.com/BayerUS/status/1491056731136442375
It will also earmark some of the new cash for the development of a personalised operating system for health, connecting multiple external data sources, based on its AI capabilities.
"As a company, our goal is to improve healthcare outcomes for more than 1 billion people around the world," said Nathrath.