AC Immune trials Alzheimer's vaccine
News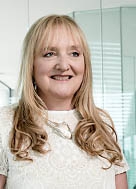 Switzerland's AC Immune biopharma has begun mid-stage trials of a vaccine against Alzheimer's disease and Abeta-related cognitive decline in Down Syndrome patients.
AC Immune has started the phase 2 study with the anti-Abeta vaccine ACI-24 in patients with mild Alzheimer's disease to assess the safety, tolerability, immunogenicity, target engagement, biomarkers and clinical efficacy.
The trial aims to confirm positive trends on Abeta positron emission tomography imaging and clinical measurement from the finalised phase 1 safety study.
The second phase will be conducted in several European countries and the first patients have been already screened.
[caption id="attachment_46061" align="alignleft" width="73"]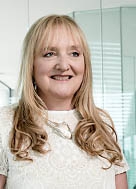 Andrea Pfeifer[/caption]
Professor Andrea Pfeifer, CEO of AC Immune, said: "We are delighted with the progress of ACI-24, the anti-Abeta vaccine, derived from our proprietary SupraAntigen platform."
"In addition to the development in Alzheimer's Disease, it is currently the only clinical-stage vaccine targeting the associated Abeta-induced cognitive decline in people with Down Syndrome."
ACI-24 is a liposomal therapeutic anti-Abeta vaccine, which generates antibodies specific to disease-causing conformations.
It is designed to stimulate a patient's immune system to produce antibodies that specifically target the oligomeric and fibrillary Abeta proteins to prevent plaque accumulation and to enhance plaque clearance.
Preclinical data demonstrated a significant activity in plaque reduction and memory restoration as well as a favourable safety profile characterised by a lack of local inflammation and a mode of action independent of T-cells.
AC Immune has also completed recruitment for study for the treatment of Alzheimer's disease-like characteristics in adults with Down Syndrome.
The first low-dose and the second high-dose groups have been recruited in August 2017 and in July 2018 respectively, and the results are expected later this year.
"Vaccines are potentially an important option for the treatment and prevention of neurodegenerative diseases and are a key asset in our pipeline," said Pfeifer.
There is still no effective treatment that could slow the progressions of Alzheimer's.
Patients currently have access to drugs that only ease some of the symptoms but pharma has struggled in its efforts to develop new treatments that slow or reverse disease progression.
Eli Lilly's solanezumab failed in a late-stage clinical trial for Alzheimer's in late 2016; Boehringer's BI 409306 failed a phase 2 trial; Merck's verubecestat was axed when its second phase 3 trial produced disappointing results and vTv Therapeutics's azeliragon missed two major goals in its phase 3 trial.
Just a few weeks ago Biogen and Eisai's raised hopes with BAN2401, which initially excited investors, but both firms had failed to meet its goal of slowing cognitive decline.