Abivax sets its course on colitis and Crohn's
News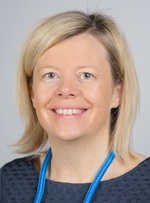 French biotech moves on with the late stage drug development, after publishing impressive clinical trial results of ABX464 for treatment of colitis and hinting its potential in Crohn's disease.
Abivax, which focuses on the development of a functional cure for HIV as well as treatments for inflammatory diseases and cancer, announced impressive topline clinical trial results of its first-in-class molecule codenamed ABX464.
The mechanism of action of ABX464 is triggered by an increased expression of miR124, which is a potent anti-inflammatory microRNA.
This randomised, double-blind, placebo-controlled clinical phase 2a trial was conducted in 32 patients across 15 European countries, for induction treatment of moderate-to-severe ulcerative colitis (UC), with patients who failed on immunomodulators, anti-TNFα, vedolizumab or corticosteroids.
The topline results indicate that ABX464 was safe, well-tolerated, and demonstrated statistically significant efficacy based on both clinical and endoscopic endpoints in this study.
Moreover, the onset of the molecule was showing rapid therapeutic effect, with a difference of the reduction of the partial Mayo score following two-week treatment at p<0.02 at eight weeks increasing to p<0.03.
[caption id="attachment_46544" align="alignleft" width="84"]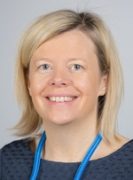 Séverine Vermeire[/caption]
Prof. Dr. Séverine Vermeire, head of the IBD centre at the University Hospital Leuven, Belgium, and former president of the European Crohn's and Colitis Organization and Principal Investigator of the study, said: "Even with the introduction of biologic treatments in recent years, there is still a large unmet medical need in ulcerative colitis, as too many patients do not respond or stop responding to treatment."
"This well-conducted clinical study provides evidence of a robust and consistent efficacy signal of ABX464 across all clinical and endoscopic endpoints as well as on biomarkers evaluated."
"These results are very promising, and we fully endorse the further development of this exciting new oral compound both in ulcerative colitis as well as in other inflammatory diseases including Crohn's disease."
The full clinical trial data will be presented at upcoming international scientific conferences, as well as submitted for publication in a leading medical scientific journal.
In four countries, 22 patients who completed the study opted to roll over into a year-long open-label follow-up programme showing safety and efficacy results from the phase 2a trial to date.
[caption id="attachment_46546" align="alignleft" width="83"]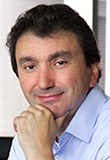 Hartmut Ehrlich[/caption]
Prof. Dr. Hartmut Ehrlich, chief executive officer at Abivax, commented: "Based on these exciting results, Abivax will initiate, without delay, a phase 2b dose-ranging study in Europe, with potential input from US KOLs and the FDA on study design."
"Furthermore, these data strongly encourage us to pursue phase 2 clinical trials in other inflammatory indications including Crohn's disease."
Ulcerative colitis is a debilitating inflammatory bowel disease in adults and children, with limited treatment options for many patients.
It is estimated that close to 1 million patients with ulcerative colitis live in the United States, 650.000 in the EU and more than 2.7 million globally.
Pharmaceutical sales for this disease in the major global markets are estimated to be around $5.5 billion in 2017.