AACR: Affimed builds case for natural killer cell therapy
News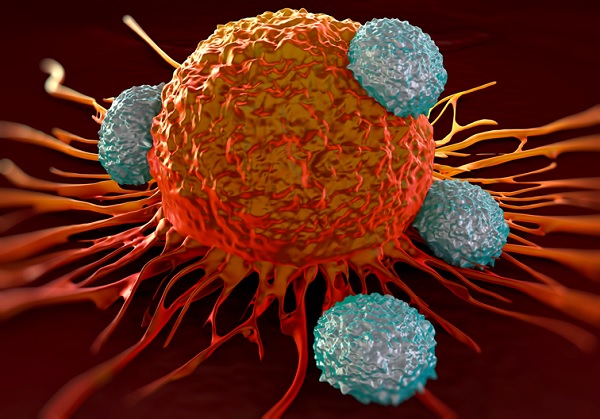 Affimed says new data from a phase 1/2 trial of its natural killer (NK) cell engager therapy AFM13 provide further evidence of its efficacy in treating CD30+ Hodgkin and non-Hodgkin lymphoma patients, although not for the version that will likely be filed for approval.
The MD Anderson study now has data from 19 patients, with all responding and 13 (62%) having a complete response after treatment with AFM13.
The therapy is a bispecific antibody that targets both CD30 on lymphoma cells and CD16 on NK cells, which in this trial is given alongside cord blood-derived NK cells to stimulate an attack on the cancer. Treatment consists of chemotherapy to deplete the bone marrow, followed by four infusions of the bispecific antibody and NK cells given weekly.
At the moment, Affimed is testing AFM13 on its own, without the NK cell infusion, as it builds towards regulatory filings for the therapy, although it does have a combination AFM13/NK cell therapy in phase 1.
Relying on the patient's own NK cells makes the therapy easier and cheaper to administer, but the big question is whether that will still be effective.
That aside, the new AACR data are at the very least another endorsement of its NK-directed therapeutic approach, which has attracted early-stage partnerships with Roche and Roivant.
A year ago, at the same meeting, Affimed was talking about four remissions amongst its first four patients treated with the drug, so the updated results are a clear indication that the first readout wasn't a fluke – and remarkable given the subjects in the study had relapsed after previously receiving several earlier rounds of treatment.
Yago Nieto of MD Anderson Cancer Centre, who presented the study at the American Association of Cancer Research (AACR) congress, noted that for the 13 patients in complete response, seven remained so after a median follow-up of 6.5 months.
However, one patient with a complete response saw their disease progress after around eight months, and four of five partial responders have also seen their cancer progress within three to four months of treatment, raising some questions about the durability of the treatment.
"We have amended the study to allow patients to receive additional cycles, which may further increase the efficacy," commented Dr Andreas Harstrick, chief medical officer at the Heidelberg-based biotech.
Now, attention will turn to the results of Affimed's mid-stage REDIRECT trial of AFM13 as a monotherapy, which is due to report top-line results in the second half of this year. If the results are positive, Affimed reckons it could serve as a pivotal trial allowing it to file for regulatory approvals.