Reuters Pharma USA 2023
Market Access
Reuters Pharma USA 2023 - Live Coverage
On March 28th and 29th, industry leaders from across the pharmaceutical ecosystem will descend on Philadelphia for Reuters Pharma USA 2023. This two-day event is split into tracks covering marketing, market access, commercialisation, cell and gene therapies, patient engagement, medical affairs, health equity, and real-world evidence.
Editor-in-chief Jonah Comstock will be on-site, liveblogging as usual, as well as conducting a few video interviews. He'll be dipping into various tracks, bringing you a sampler of the many diverse topics on offer at the show. And you'll hear from executives from the likes of Moderna, Genentech, Pfizer, Johnson & Johnson, Takeda, Bristol Myers Squibb, Bayer, Abbvie, and many more, as well as from industry experts and patient advocates.
So, join us as we explore the most pressing issues facing the pharma industry today and discover the latest innovations, trends, and insights that are shaping the future of healthcare. You can check out the live blogs for each day below as they're added.
Click here for Reuters Pharma USA 2023 - Day 1 live coverage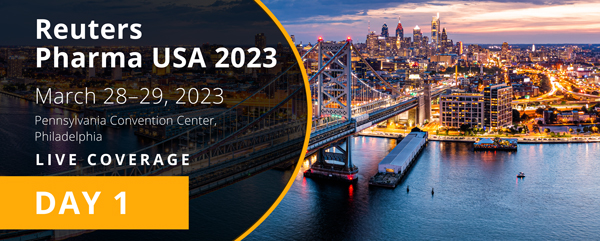 Click here for Reuters Pharma USA 2023 - Day 2 live coverage