Verona to take COPD hopeful into phase 3
Verona Pharma is to take lung drug RPL554 into late clinical development after a successful phase 2b trial.
Shares in the UK biotech jumped by as much as 12% at one point yesterday following the announcement – Verona already had strong support from analysts, with the likes of N+1 Singer and Jeffries giving "strong buy" and "buy" ratings respectively.
Top-line data show that RPL554 produced clinically and statistically significant improvements in lung functions at all dose levels in chronic obstructive pulmonary disease (COPD).
There is a pressing need for new therapies for COPD, which sees patients' lung function steadily decline.
Sudden hospitalisations caused by the disease place a major strain on patients, their families, and the health system, and as yet no-one has found a drug that halt the disease's progress.
The trial was testing RPL554, a first-in-class, inhaled, dual inhibitor of the enzymes phosphodiesterase 3 and 4 with bronchodilator and anti-inflammatory properties, as a maintenance treatment for COPD.
RPL554 produced a clinically and statistically significant improvement in peak forced expiratory volume (FEV1) in one second at four weeks in patients with moderate-to-severe COPD compared with placebo.
The peak FEV1 was significantly improved at all time points over four weeks of dosing, and secondary endpoints measuring 12 hour average FEV1, COPD symptoms and quality of life were also met.
The four-week, double-blind, placebo-controlled, parallel group, phase 2b multicentre European study performed in the out-patient setting evaluated the efficacy, safety, and dose-response of nebulised RPL554 administered twice-daily as a maintenance treatment for COPD in 403 patients with moderate-to-severe COPD.
There were four dosing arms of RPL554 in the study in addition to placebo and patients were required to withhold use of regular long-acting bronchodilator therapy for the duration of the study.
Verona said the results support the "potential clinical benefits of RPL554 for treatment of COPD."
Phase 3 trials must please regulators and payers
Verona pharma's CEO Jan Anders Karlsson told pharmaphorum that the company plans to take the drug into phase 3 trials, potentially for use in combination with existing therapies.
GlaxoSmithKline and Chiesi have recently begun marketing triple therapies for people in the late stages of COPD, which combine inhaled corticosteroids (ICS), a long-acting beta adrenoceptor agonist (LABA) and long acting muscarinic antagonist (LAMA) in one device.
Many patients are also on LABA/LAMA combination therapy, and Verona pharma will look to see how RPL554 works in combination with other COPD therapies in phase 3.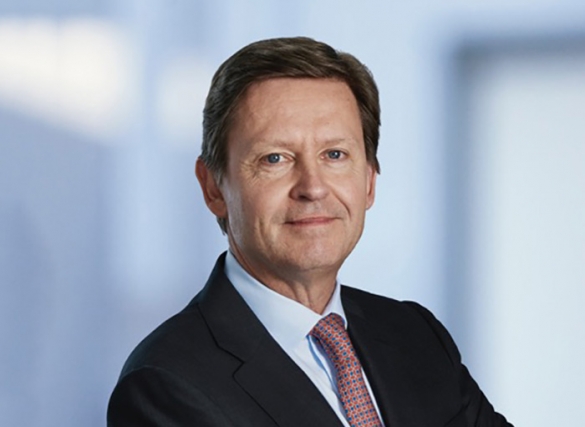 Verona Pharma CEO Jan-Anders Karlsson
Karlsson could not provide specifics about what combinations could be studied in phase 3 until a full review of the latest data is complete.
"We are looking different options for designing phase 3 trials that the FDA would accept and payers would accept," said Karlsson.
Verona is in talks with regulators, and is also conducting "market research" to try and design trials that would support price negotiations should RPL554 make it to market.
"We do need more clarity from payers about their expectations," he said.
"It is very important to get them to accept that this is a new treatment, what we have seen today is something different," Karlsson added. "We want to see how we can position this drug so it is as attractive as possible to payers."
Phase 3 trials could start next year, and take a further two years to complete, Karlsson said.
Pharma partners
The company has around £80m in the bank, which chief financial officer Piers Morgan says is enough to fund complete phase 2 development, and develop the drug as a nebulised treatment.
Further development could see the company go back to investors to raise more cash, or partner with a larger pharma company.
Morgan said: "We are looking to work with a pharma partner towards later stage studies. There is substantial market opportunity, so that requires a substantial phase 3 clinical trial. We need to find a partner to move forward on later stage studies."
Don't miss your daily pharmaphorum news.
SUBSCRIBE free here.