How do UK market access prospects look in 2022?
Market Access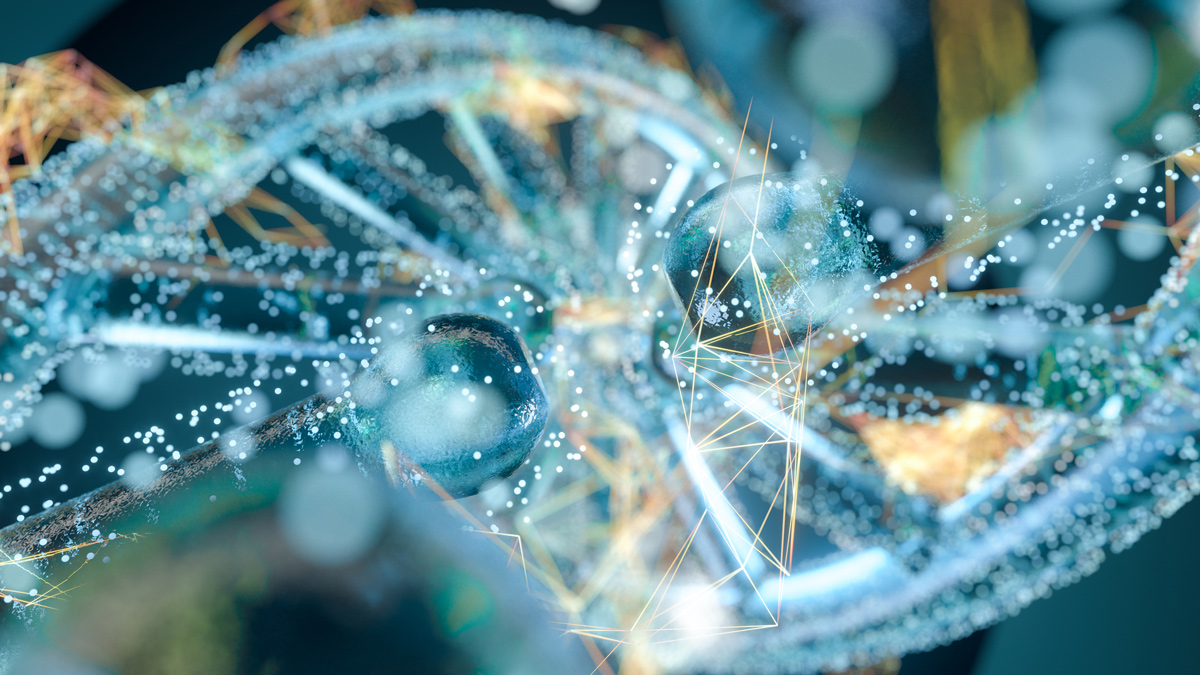 Leela Barham and Neil Grubert look back at what was expected for market access in 2021 and look ahead at what 2022 could hold. Will all the efforts to speed up market access and ensure that the UK remains attractive to the life sciences industry post-Brexit pay off in 2022?
MHRA gave first Project Orbis approvals in 2021 followed by mixed success for access deals
The 1 January 2021 saw the UK's regulator, the MHRA, formally join Project Orbis. Project Orbis is a framework for concurrent reviews and approval of promising cancer treatments by regulators in the US, Australia, Canada, Singapore, Switzerland, Brazil and Israel, as well as the MHRA.
By 7 May 2021 the MHRA issued the first authorisation under Project Orbis, for AstraZeneca's Tagrisso (osimertinib) given post-surgery for lung cancer. In a bonus for AstraZeneca and as proof of the desire for faster access and closer working of agencies in England that shape market access, AstraZeneca also reached an agreement with NHS England and Improvement (NHSE&I) and the HTA body, NICE. Patients were given access to Tagrisso before NICE finished their appraisal on a budget-neutral basis to the NHS.
September 2021 saw another Project Orbis approval from the MHRA, for Amgen's Lymykras (sotorasib), this time a conditional approval. That gave patients the first access in Europe. Amgen was also able to strike a deal for early access with NHSE&I too.
Gilead's Trodelvy (sacituzumab) was also given approval under Project Orbis in September. Yet no deal could be struck this time.
More Project Orbis approvals may yet come in 2022, but industry should not expect that deals will always deliver faster access.
Innovative Licensing Access Pathway attracted a lot of interest in 2021, but not yet proven
January 2021 saw another effort to speed up access – this time with closer working between the MHRA and the UK's HTA bodies, NICE and the SMC – the Innovative Licensing and Access Pathway (ILAP).
By February 2021, details were published for the first Innovation Passport given to MSD's Welireg (belzutifan) for Von Hippel Lindau disease.
At the end of 2021 the MHRA revealed more details about applications. By 28 December 2021, 71 applications for the first part of ILAP – the Innovation Passport – had been received. Close to 60 percent (41) were successful. Seven times the passport was not given and 22 were still in progress. The MHRA noted that applications have ranged from big to small pharma and from common to rare conditions but the top therapeutic areas were oncology, neurology and respiratory. Products aren't routinely named.
So far so good, yet the big question remains unanswered: can ILAP really bring faster access? To answer that we need to know which products have got the ILAP treatment and whether they have reached the point where physicians can prescribe to patients across the NHS.
NHS Commercial Framework for New Medicines widely used in 2021 with more deals expected in 2022
Another February 2021 development was the publication of the NHS Commercial Framework for New Medicines. The framework clarified terms for managed entry agreements (MEAs) in England. The framework emphasises the trade-offs that face companies; faster market entry is on the table, but only where companies price fairly and responsibly.
In 2021, NHS England negotiated several high-profile "smart deals," within that framework (and in practice, long before the framework was published since it wasn't really new, just consolidating the approach into a single place). 2021 deals have included agreements for:
The features of the deals differ but have included arrangements that see treatments offered to the NHS on a budget-neutral basis whilst more evidence is collected and discounts to secure access faster than would otherwise be the case, with announcements on access before final NICE guidance is published, for example.
NHSE&I continue to highlight the deals that can be struck. On the 12 January 2022 a previously agreed deal from 2020 for Vertex's Kaftrio (tezacaftor, ivacaftor and elexacaftor) for cystic fibrosis meant that a licence extension from the MHRA to children aged 6 to 11 automatically led to swift access for these younger patients. More deals have followed including for non-small cell lung cancer treatment Tecentriq (atezolizumab) and for the most expensive treatment in the world, gene therapy Libmeldy (atidarsagene autotemcel), to treat metachromatic leukodystrophy (MLD). The latest, announced on 8 February 2020, is for Jemperli (dostarlimab) used in womb and endometrial cancer.
Access Consortium set out their strategic plan
In December 2020, the UK joined the Access Consortium, which brought the MHRA into partnership with its counterparts from Australia, Canada, Singapore and Switzerland. June 2021 saw more emerge on their ambitions, with the publication of their Strategic Plan 2021-2024 focusing on agility and international alignment, with the aim to speed up regulatory approval. The Consortium signposted its desire to collaborate with HTA agencies too.
The question remains what this means and when it will bear fruit. The Consortium will be measuring progress with a suite of "indicators of success" ranging from the number of applications to the Access Consortium through to time to market.
Disappointing progress on access during 2021 by the Voluntary Scheme
Also in June 2021 was the target timeline for England "to reach the upper quartile (in relation to comparator countries) for the five highest health gain categories during the course of the first half of the Voluntary Scheme." This was missed according to an analysis published in November 2021.
The target for access is part of the a voluntary agreement – the Voluntary Scheme for Branded Medicines Pricing and Access (VPAS) – that was struck between industry and the UK government in 2018. VPAS essentially balances access with scheme members guaranteeing that NHS spend on branded medicines won't grow by more than 2 percent a year.
Whilst progress on access might be disappointing, for the UK government it seems that the deal is delivering nicely; £1,846 million has been paid back by companies up to November 2021 according to data released in January 2022. A payment percentage of 15 percent of sales will be due for 2022, a rate that is lower that would otherwise have been the case due to essentially an overriding of the previously agreed approach. This adjustment has come about due to a "sharp increase in the calculated payment percentage." This is stark in comparison to the 5.1 percent rate for 2021.
The VPAS is due to end on the 31 December 2023 and traditionally negotiations on a successor deal begin around 18 months before the end date. 2022 will see both sides assessing scheme performance. Expect lots more positioning messages coming out as each side sets out its stall.
Life Sciences Vision set an ambitious agenda in 2021 with delivery ongoing in 2022
By July 2021, the UK government was laying out how it would try to attract and retain the life sciences industry in the post-Brexit world in the Life Sciences Vision. That vision continues the same policy drives that have shaped all 2021 activity, perhaps best summed up as being smarter and faster in bringing new medicines to patients.
The Life Sciences Vision also identified seven therapeutic areas that are priorities for the government: treatments for neurodegenerative disorders, cancer immunotherapies, novel vaccines, cardiometabolic therapies, treatments for respiratory disorders, therapies for multi-system ageing and treatments for mental illness.
The Vision will continue to shape the access environment but largely will be delivered by specific agencies during 2022 and beyond.
NICE has gotten faster and changes to methods and processes begin from February 2022
The institute has been shown to be faster when it comes to publishing their final guidance through their Technology Appraisal programme, hitting an all-time low of 3.3 months on average from marketing authorisation to final NICE output in 2020/21. Faster is just one of the areas of focus for NICE as set out in their five year strategy, running from 2021 to 2026. It's also the aim of a 2021 piloted fast track approach used by NICE in appraising UCB's Bimzelx (bimekizumab) for severe plaque psoriasis.
Stakeholders have been waiting for the final verdict on potential changes at the agency on how they evaluate technologies. The NICE board approved changes on the 19 January and the new manuals were published by NICE on 31 January. The changes range from a new disease severity modifier, greater use of real-world evidence from the lived experience of patients and more flexibility given by NICE's committees when there are particular challenges in generating evidence, such as in the case of rare diseases. NICE says that the changes will "make the journey for promising new health technologies even faster and patient access fairer." But as ever, the devil is in the detail in implementation.
NICE will also got a new chief executive: in February 2022, Dr. Samantha Roberts has taken on the job. It's too soon to know what difference this change in leadership will make. It is however, a (refreshing?) break from the reliance on long-serving NICE staffers to step into key roles.
Implementation of the Innovative Medicines Fund during 2022
Another much talked about an initiative to speed up access is the Innovative Medicines Fund (IMF) for England. Originally promised by the Conservatives back in 2019, 2021 saw NICE and NHSE&I consult on the plans for a £340 million pot of money to provide interim access for the most promising non-cancer treatments. NICE will look again once more evidence becomes available.
The final details aren't yet known. The consultation runs until February 2022, so perhaps the earliest for the fund to operate could be April 2022. That would neatly fit into a new financial year for the NHS. But even if it does actually get going, can £340 million really make a major difference to access?
Ongoing reforms in the English NHS
Familiar to anyone who has worked in England, there are ongoing reforms to the NHS. The Health and Care Bill reached Committee stage in the House of Lords by the end of 2021. The thrust of the legislation is to enable collaboration between health and care bodies.
Integrated Care Systems (ICSs) are the name of the game and that means that industry needs to keep up their work to ensure that they know just who to engage with, in yet another evolution of the NHS. ICSs won't be implemented until the 1 July 2022. Trouble is, access to medicines may be down their to-do list against the backdrop of COVID-19 pent-up demand.
A focus on access but not yet delivering at scale?
The UK has delivered an impressive amount of policy and has been innovative itself when it comes to the access environment. Many in the pharmaceutical industry have welcomed these reforms. However, the UK still has some way to go to overcome its reputation for "low and slow" uptake of new medicines. Ensuring wider use of new medicines is what will make the UK market really attractive to pharmaceutical companies. That process of change will likely take years to unfold, but there should be some hope for progress delivering on policies to speed up access in 2022.
About the authors

Leela Barham is a researcher and writer who has worked with all stakeholders across the health care system, both in the UK and internationally, on the economics of the pharmaceutical industry. Leela worked as an advisor to the Department of Health and Social Care on the 2019 Voluntary Scheme for Branded Medicines Pricing and Access (VPAS).
Neil Grubert is a global market access consultant with more than 20 years' experience in the field. He posts daily on market access developments around the world and has written more than 150 reports on mature and emerging markets. He was previously Vice-President, Global Market Access Insights at Decision Resources Group.