Russia's COVID-19 vaccine filed with WHO, as MHRA reviews Moderna shot
Market Access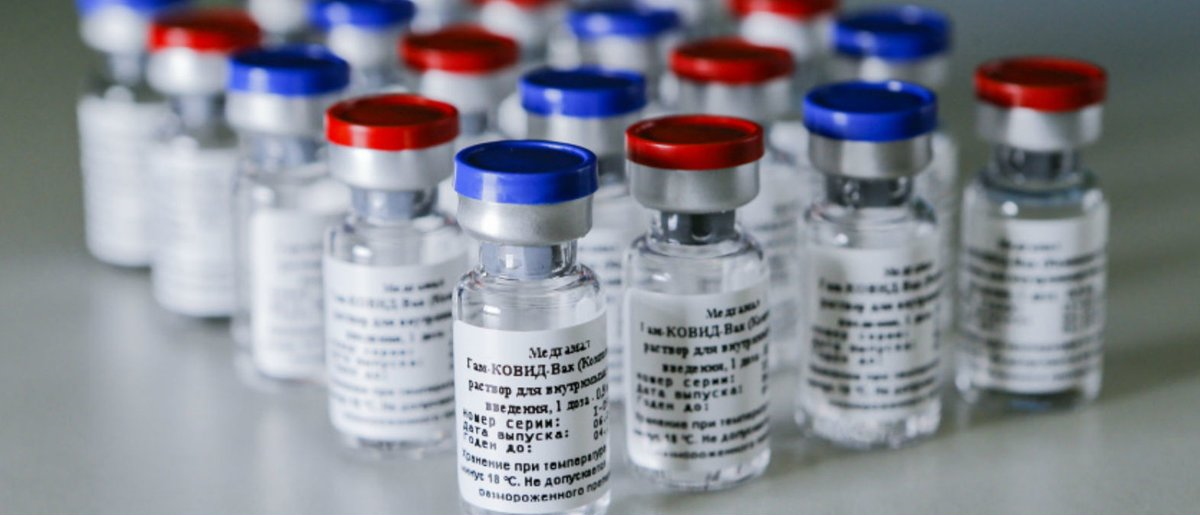 Russia's sovereign wealth fund has filed applications with the World Health Organization (WHO) that if approved could see the Sputnik V coronavirus vaccine backed for use in many countries around the world.
The applications are for two WHO mechanisms, aimed at providing a route to market for vaccines, drugs and other healthcare products that answer public health needs, particularly in low- and middle-income countries.
The Russian Direct Investment Fund (RDIF) has filed the state-owned Gamaleya Institute's Sputnik V (Gam-COVID-Vac) for emergency use listing (EUL) – a process set up in response to Ebola that provides a route to approval for use of medicines for public health emergencies by WHO member states.
It is also going after WHO prequalification, which mainly covers essential medicines and supports use by the UN and other non-governmental organisations.
Both mechanisms cover review of safety and efficacy data, as well as ensuring the product meets manufacturing and quality assurance standards. Gilead Sciences COVID-19 therapy Veklury (remdesivir) was added to the prequalification list earlier this month.
Russia has reportedly been discussing prequalification of the Sputnik V with the WHO since the summer. In a statement, the RDIF said WHO registration "will make the Russian vaccine available globally in a shorter time frame than usual procedures and will support global efforts to prevent the coronavirus infection."
Approval would also allow Sputnik V to be included in the list of medicines used by international procurement agencies and countries to guide bulk purchasing of medicines.
The applications come after Russia approved Sputnik V in August, the first coronavirus vaccine worldwide to get a green light, and after the country said it has accepted orders for 200 million doses of Sputnik V from Brazil, India and Mexico. It has suggested it will be able to make a billion doses of the shot per year from 2021.
There has however been some debate about the lack of data behind the shot, and concerns that Russia rushed development to claim a political victory in the race to get a COVID-19 vaccine approved.
Preliminary results published in The Lancet last month covered just 76 people, which found an antibody response within 21 days and T-cell response within 28 days, with no serious adverse events recorded out to 42 days of follow-up.
It is in two phase 3 trials, including the RESIST study which has a target enrolment of 40,000 subjects and is due to generate results in the spring.
The vaccine is based on two adenovirus vectors (Ad5 and Ad26) fused with the spike protein from the SARS-CoV-2 coronavirus. Immunisation requires two doses, with the Ad26-based shot given first and the Ad5 21 days later.
"We express our gratitude to WHO for its active cooperation and look forward to the successful completion of the prequalification process at all major stages," commented Kirill Dmitriev, CEO of the RDIF.
The WHO's regularly updated listing of COVID-19 vaccines in development puts Sputnik V sixth out of 44 candidates that have advanced into human testing.
UK starts review of Moderna's mRNA-1273
Separately, the UK Medicines and Healthcare products Regulatory Agency (MHRA) has kicked off a rolling review of another late-stage coronavirus vaccine - Moderna's mRNA-1273 - shortly after the US biotech completed enrollment in the phase 3 COVE trial.
The UK agency has started its review of the jab before the European Medicines Agency (EMA), but after a rolling review for mRNA-1273 was started in Canada.
The rolling submission allows regulators to start looking at available preclinical, manufacturing and clinical data in advance of the readout of COVE, potentially shortening the review time.
If COVE is positive and mRNA-1273 gets approved, Moderna has said it is on track to deliver up to 500 million doses per year, and possibly up to a billion doses per year beginning in 2021.