MHRA okays GSK's Xevudy as data suggest it works against Omicron
Market Access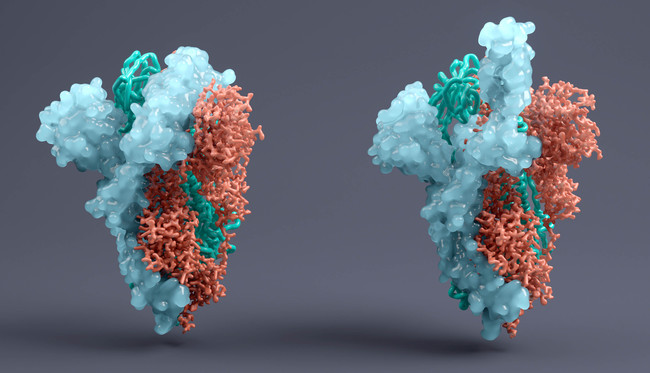 The UK medicines regulator has approved GlaxoSmithKline and Vir Biotech's antibody for COVID-19, Xevudy, which has been shown to be effective against the new Omicron strain of SARS-CoV-2 in lab testing.
Xevudy (sotrovimab) is the second COVID-19 antibody to be approved by the MHRA after Roche/Regeneron's Ronapreve (casirivimab and imdevimab), which got a green light during the summer.
As the UK approval was announced, GSK said it has preclinical testing results which have found that the antibody retains activity against "all tested variants of concern, including key mutations of Omicron."
Omicron – which experts fear could evade protection provided by current vaccines – is said to be driving a sharp increase in coronavirus infections in South Africa, and has become the dominant strain in the country, making up around 70% of all sequenced samples of SARS-CoV-2 in the last month.
Xevudy has been cleared by the MHRA for use in people with mild-to-moderate COVID-19 aged over 12 who have at least one risk factor for developing severe illness, such as obesity, older age, diabetes, or heart disease.
https://twitter.com/sajidjavid/status/1466316400339963907
In a statement, the regulator said Xevudy has been shown to safe and effective at reducing the risk of hospitalisation and death in people with mild to moderate COVID-19 infection who are at an increased risk of developing severe disease.
The antibody was  found to reduce the risk of hospitalisation and death by 79% in this patient group in a clinical trial.
"This is yet another therapeutic that has been shown to be effective at protecting those most vulnerable to COVID-19, and signals another significant step forward in our fight against this devastating disease," said MHRA chief executive Dr June Raine.
The and the NHS will confirm how this COVID-19 treatment will be deployed to patients "in due course," said the MHRA.
Xevudy is administered as an intravenous infusion over 30 minutes, and provides another option for people with mild-to-moderate COVID-19 alongside Merck & Co's oral therapy Lagevrio (molnupiravir), which was approved by the NMHRA last month. GSK and Vir are also working on an intramuscular injection version of the drug.
The antibody is already available in several other countries around the world and generated  £130 million (around $179 million) in sales in the first nine months of the year, with £114 million of that total coming in the third quarter, according to GSK.