As FDA inspections return, upholding compliance and maintaining GMP readiness is more crucial than ever
Market Access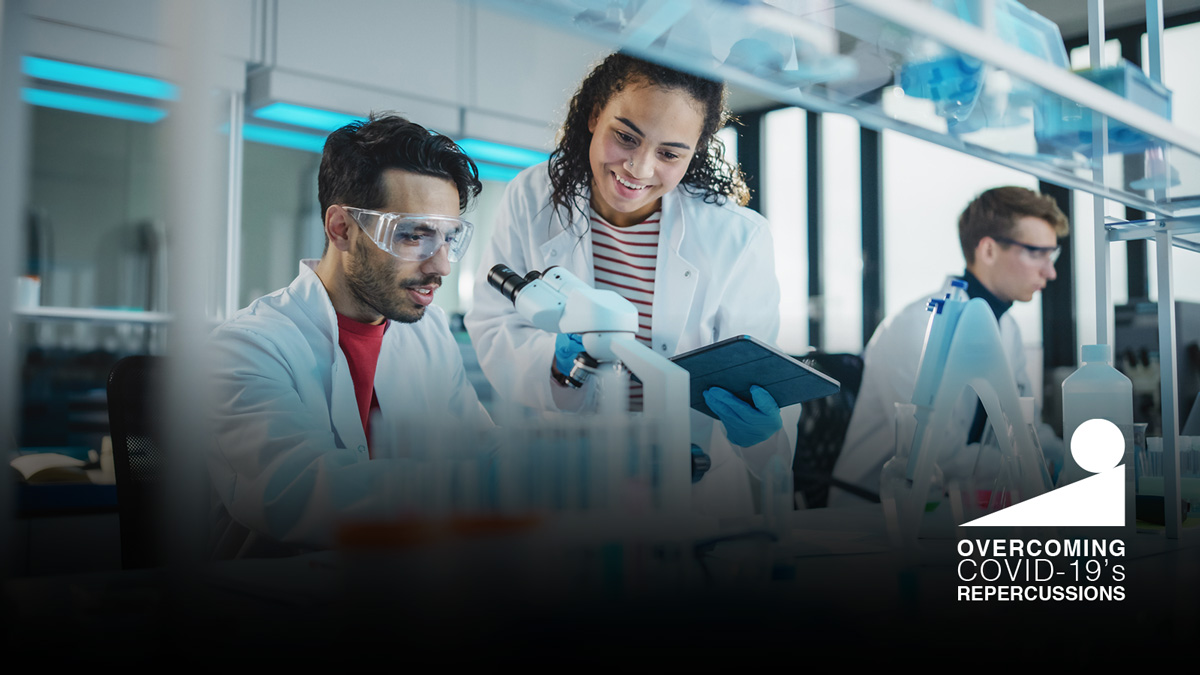 The pharmaceutical industry has long been highly regulated to help ensure quality and safety across all aspects of its business. However, many firms were hit hard by the pandemic and are facing ongoing challenges with supply chain and weather-related disruptions, as well as shortages of raw materials, packing materials, and active ingredients.
As a result, some businesses have been forced in the last 18 months to make risk-based decisions based on the resources available to them rather than the quality assurance of a product.
Now FDA on-site inspections have resumed, with regulatory authorities returning to physical sites. With a large backlog, we're anticipating a significant ramping up of inspections in different parts of the world, including India and China. This means there will be increased regulatory inspections over the next 12-18 months, so sites must reevaluate their quality and safety credentials and maintain a state of good manufacturing practice (GMP) readiness.
Upgrading facilities
Throughout the pandemic, the lack of FDA inspections has created new challenges and heightened existing problems, largely due to delays in upgrading legacy facilities. Since the pandemic, some of these legacy facilities will continue to be a risk, with limited CAPEX investment. Those due to be updated two years ago have not yet undergone the necessary upgrades and are now two years older and at threat of not complying with GMP standards.
On top of this, some regulations have changed, plunging more facilities into the possibility of not complying. For example, facilities in sterile manufacturing need to implement the new EudraLex volume, which requires investment and planning that should have started one to two years ago. But many businesses have not been able to prepare due to pandemic disruptions and are now at risk of not complying with standards.
Ensuring GMP readiness
The reinstatement of on-site FDA inspections offers businesses an opportunity to take a fresh look at their sites to help ensure they are complying with quality and safety standards. With attention and resources focused elsewhere during the pandemic, it's likely that many facilities may have slipped into a state of non-compliance, which may result in unsuccessful inspections. Sites should ensure they are compliant across the key areas of concern outlined by the FDA and inspect their sites against this.
At NSF, we're advocating that businesses are in a perpetual state of GMP readiness. However, we understand that this is not always possible. If businesses have received a notice of inspection, they should focus on two key things:
Adulteration: proof there is no chemical, microbial, viral, or other type of contamination in products.
Data integrity: evidence that the data is a true and accurate representation of the GMP readiness of facilities.
Implementing Pharmaceutical Quality systems
If pharmaceutical companies have a fully operational and robust quality system, they will likely always be compliant with their region's regulations. This doesn't necessarily mean that all risks are off the table; however, it ensures that an agile framework is in place to help ensure systems and processes can manage and adjust accordingly to any external factor or regulatory changes.
Companies must also prepare themselves by practicing mock inspections to maintain inspectional readiness systems are working, and everyone knows their roles and responsibilities. Third-party consultancies, such as NSF, have a team of experts that are ex FDA, MHRA and other regulatory body inspectors and can work with clients all over the world to help ensure that their processes are inspection-ready. As part of this, at NSF, we run gap inspections and then work with clients on executing the plan. Doing so means that businesses can check their compliance before an FDA inspection.
In the next two parts of this series on lingering repercussions of COVID-19, we'll explore how pharma can navigate the global supply chain and address talent recruitment issues.
About the Author

Dipti Gulati is executive vice president, Pharma and Biotech, NSF. Dipti Gulati is a quality executive with more than 30 years of pharma/biotech industry and consulting experience, including 20 years in quality and regulatory areas. She has a Ph.D. in structural characterization of medicinal products and an MBA in management.
Dr. Gulati most recently led a quality and compliance vertical at Syner-G Pharma. She previously worked as an executive consultant to senior leadership at large pharmaceutical, legal, and financial companies (Bain Capital, Morgan Lewis & Bockius, Lachman Consultants, Genzyme and Bayer Biologics). She has held leadership positions at Amgen, FUJIFILM Diosynth, bioMérieux and SmithKline Beecham.
Dr. Gulati has authored several articles in reputed journals on structure-function relation of proteins and cell surface carbohydrates, quality metric, FDASIA, Brexit and biosimilars. She was an organizing committee member for OMICS Biosimilar Conferences and was a member of the PDA Regulatory and Quality Advisory Board.