TCR-based Therapeutics for Solid Tumors Summit
Events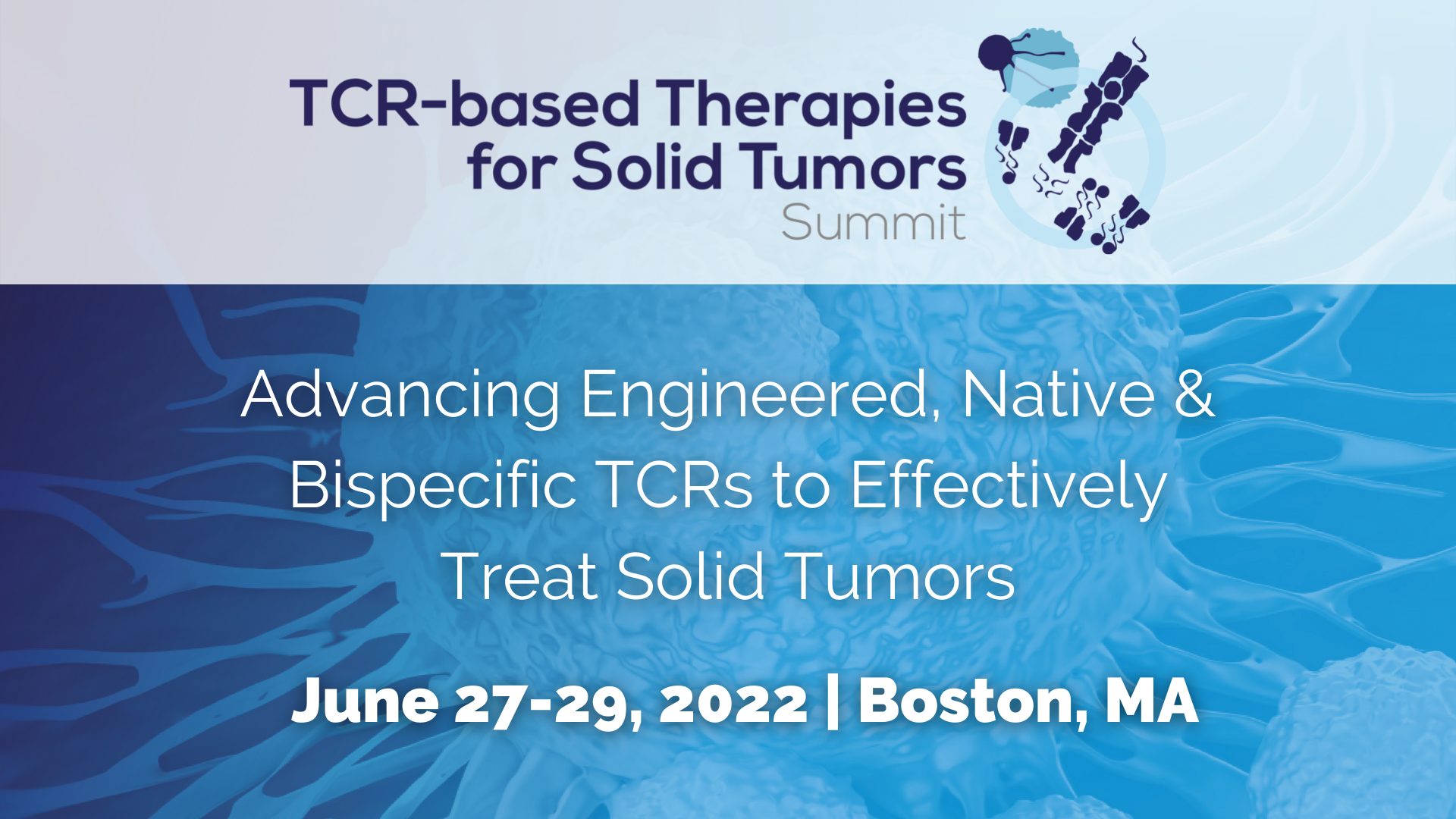 Are you using TCRs to target solid tumors yet?
With Immunocore having achieved commercialization for the first TCR therapy in both the US and EU and Adaptimmune hot on their tail, 2022 is fast becoming the year for TCRs.
Join the TCR-based Therapies for Solid Tumors Summit (June 27-29) to gain knowledge to accelerate the clinical development and improve the safety of these game-changing cell therapies.
Featuring 24+ expert speakers, this summit will address the toughest challenges in TCR development, such as improving TCR discovery and efficacy, combating the tumor microenvironment, optimizing target selection and advancing manufacturing, preclinical and clinical processes.
Hear from companies including:
Immunocore
Adaptimmune
Anocca
Affini-T
Amgen
TScan Therapeutics
TCR² Therapeutics
...and many more!