Partnership Opportunities in Drug Delivery
Events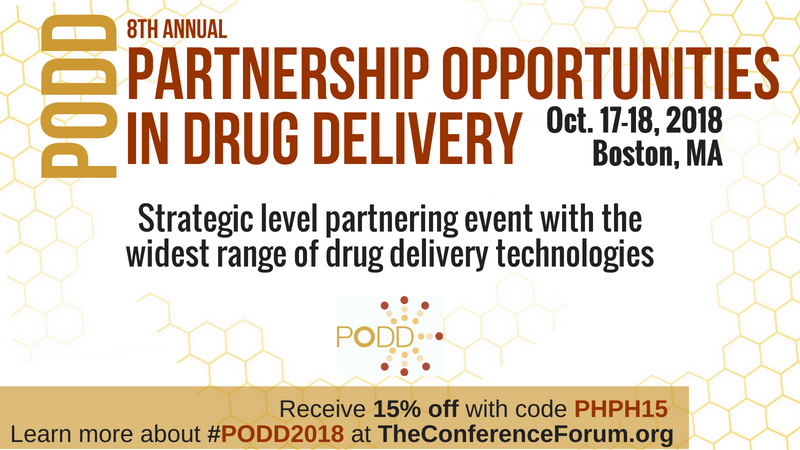 We are gearing up for the 8th Annual Partnership Opportunities in Drug Delivery (PODD) conference, where you can expect to meet the widest range of drug delivery technologies with ample networking and partnering.
This annual Boston-based conference is designed with three purposes:
To present a strategic level program for pharma and biotech scientists and business development professionals with a thorough overview of the latest drug delivery technologies available along with an update on deals and opportunities to improve therapies and extend the life cycle of a drug.
To provide drug delivery and specialty pharmas with a platform to present their technologies and get the latest insights on what the delivery and formulation needs are.
To offer ample networking time, facilities and services for one-on-one meetings to establish new business contacts and enhance existing ones.