PARP & DDR Inhibitors Summit 2021
Events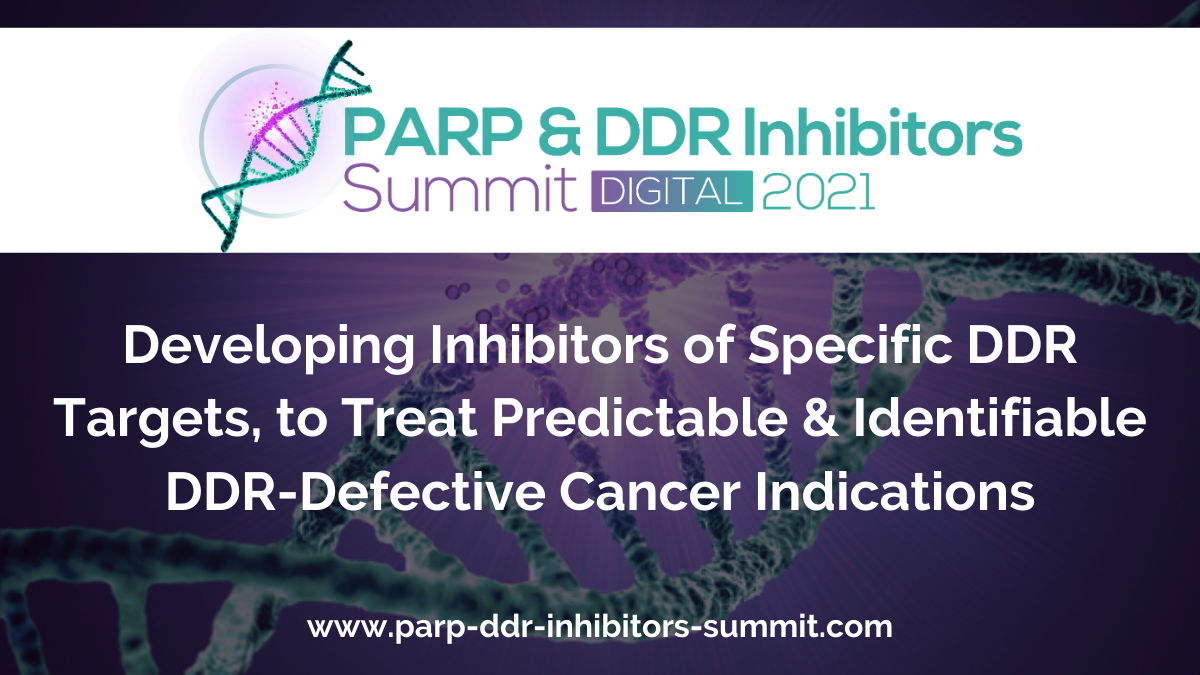 Developing Inhibitors of Specific DDR Targets, in Monotherapy or in Combination, to Treat Predictable & Identifiable DDR-Defective Cancer Indications
PARP & DDR therapeutics are exploding thanks to numerous novel next generation synthetic lethal targets reaching an inflection point.
The PARP & DDR Inhibitors Summit is your only industry focused meeting dedicated to bringing DDR therapeutics to the clinic. The digital meeting will capitalize on the therapeutic application of PARP inhibitors by finding optimal treatment combinations and expanding its use in cancer indications, as well as exploring emerging targets such as Pol Theta.
Join us and the VPs, Heads and Directors of Translational Oncology, Target Discovery, and Early Drug Development to discuss how to develop novel inhibitors of specific DNA repair enzymes that can be used as either monotherapy or in combination with other agents within predictable, identifiable, DDR-defective tumor populations.
Gain insight into the latest techniques to decipher the entangled network of DNA damage response mechanisms, including multiple DNA repair pathways, damage tolerance processes, and cell-cycle checkpoints to safeguard genomic integrity.
Plan how to optimize PARP inhibitors in the clinic with treatment combinations to expand indications and deliver more selective and better tolerated medicines to improve survival rates in difficult-to-treat cancers.
Furthermore, there will be a unique pre-conference focus day looking at the rationales and approaches for enhancing replication stress in cancerous cells and inhibiting DNA repair mechanisms which prevent apoptosis.
If you are a research team striving to create best-in-class DDR therapeutics, this is the best suited online networking forum which has been curated for you.
Access the official agenda for more information.