Global Biobanking Congress
Events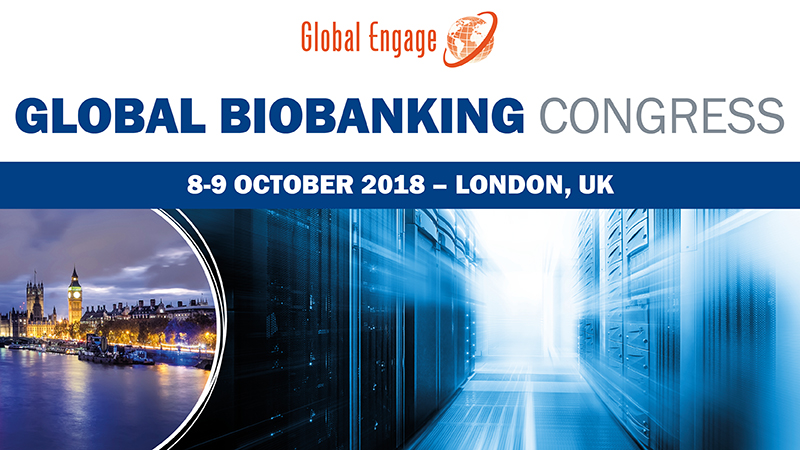 Global Biobanking Congress
8-9th October 2018
London Heathrow Marriott Hotel
URL: http://www.global-engage.com/event/biobanking-congress/?utm_source=mp18
Global Engage is pleased to announce the Global Biobanking Congress, taking place on 8th-9th October 2018, in London, U.K.
Designed to attract industry leaders and academics, this comprehensive two-day Congress will showcase the very best approaches for optimizing the biobanking process from beginning to end. This conference will explore the top strategies for ensuring quality assured biological samples, essential for the advancement of R&D in life sciences as a whole. Case studies from top biobanks and research organisations will offer different perspectives on biosample management, and look to the future with emerging technologies such as mobile biobanking, digital and cloud based sample management, and automated storage and retrieval systems.
Please see the agenda to see our full list of speakers.
Or for more information, please email us at: info@globalengage.co.uk