FREE - Gastrointestinal Cancer Drug Development Digital Summit
Events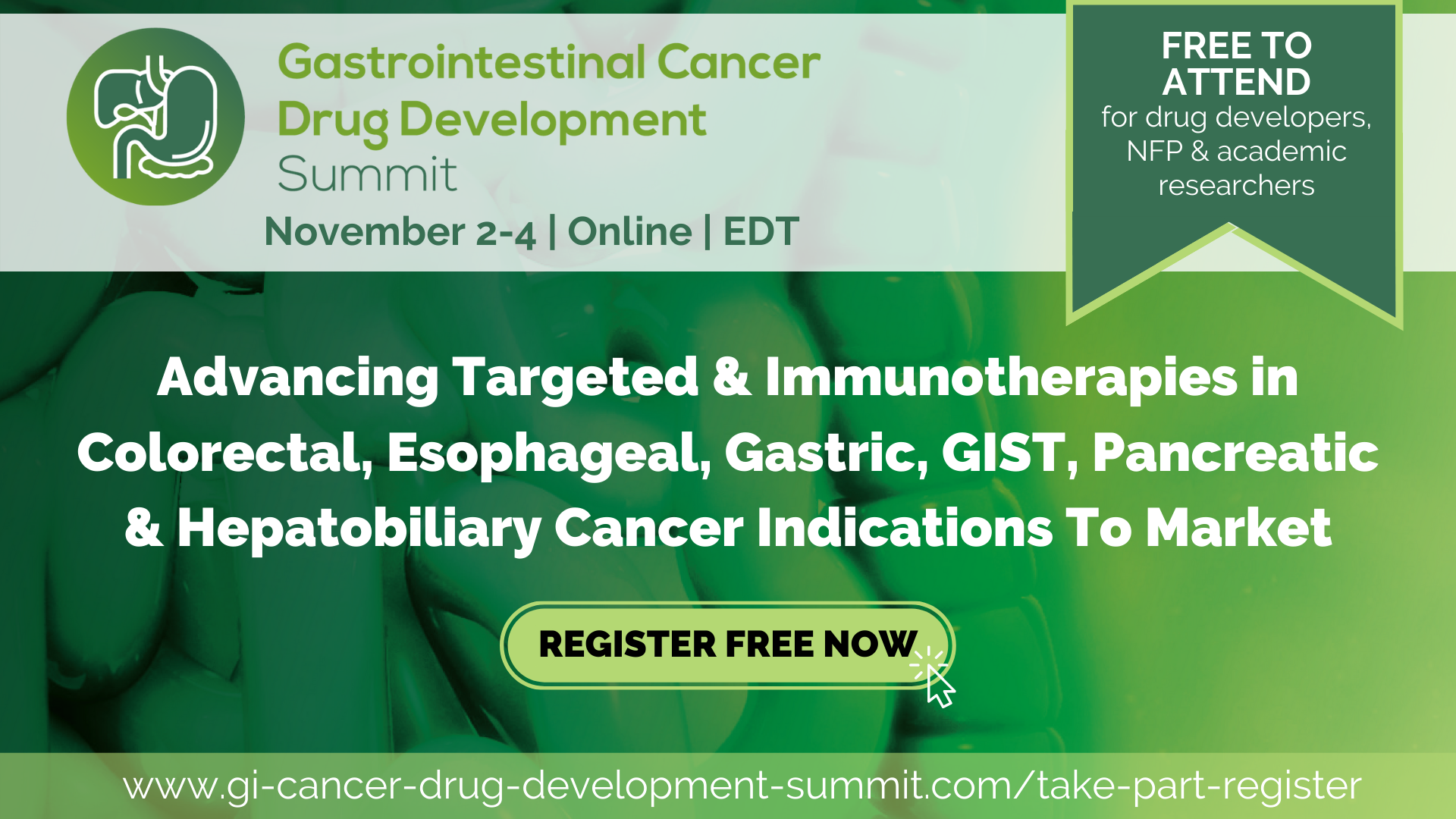 The Gastrointestinal Cancer Drug Development Summit is the only biopharma-led conference dedicated to identifying and progressing therapeutic opportunities in targeted and immunotherapies, ADCs, and precision oncology to address the large unmet clinical need in GI cancers.
**This meeting is free-to-attend for drug developers, research institutions, and not-for-profit organizations**.
Register for your FREE ticket here: https://ter.li/rx5uwc
This meeting offers a comprehensive insight into developing optimal clinical programs for targeted, immune, and ADC therapies in these solid tumors. Join us and our 37+ expert speaker faculty as we navigate cancer heterogeneity and develop biomarker-driven enrichment strategies to direct better treatments to specific patient subsets and invest in rationale therapeutic combination approaches for this vastly unmet clinical need.
This unique forum is your opportunity to establish clinical collaborations, plan new combinatorial studies, and assess how a future drug candidate can change the clinical landscape.
Explore the full event guide here: https://ter.li/5854vf
**A "drug developer" or "researcher" must have a pipeline candidate and/or work for an academic institution, and must not provide solutions or services for a fee to any other company. All bookings under the drug developer/researcher category are subject to organizer approval.